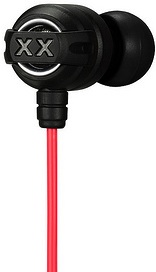 JVC just announced a new headphone series that is bold in design and performance. The new three-model Xtreme Xplosives, or XX, series combines aggressive new design with JVC's traditional high-quality build and style to meet the needs of today's music enthusiasts in comfort, sound and price.
The series includes an inner-ear headphone, on-ear model and an around-the-ear headphone. All three XX series models feature a bass port for outstanding bass reproduction, a durable rubber protector for impact protection and to help withstand heavy use, and a gold-plated 3.5mm stereo plug.
The most compact style in the line is the HA-FX1X inner-ear headphone, which features a 10mm diaphragm with neodymium magnet and superior sound isolation by including three different size silicone ear pieces. Ergonomically designed to provide comfort in any size ear, the HA-FX1X provides a snug, secure fit. The HA-FX1X also comes with a handy carrying case.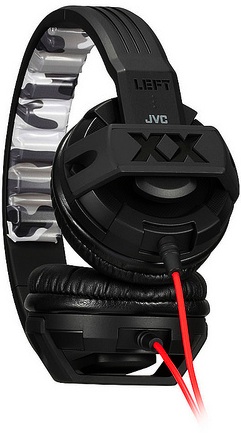 The HA-S4X on-ear headband headphones are lightweight and feature a 40mm diaphragm with neodymium magnet for powerful bass reproduction and high quality sound. The ear pads ensure noticeable sound isolation and the headphones' lightweight construction make them perfect for traveling.
The around-the-ear HA-M5X headphones are equipped with an impressive 50mm diaphragm with neodymium magnet. The around-the-ear design delivers superior sound isolation and the soft headband pad ensures comfort even during extended use.
Price and Availability
The JVC XX series headphones will be available in March 2011:
JVC HA-FX1X In-Ear Headphones – $29.95
JVC HA-S4X On-Ear Headphones – $39.95
JVC HA-M5X On-Ear Headphones – $49.95
Reviews Around the Web:

jvc xtreme xplosives