JL Audio has updated their high-output W7 H.O. Wedge enclosed car subwoofer systems with new cosmetics to complement the tough looks of the W7AE subwoofer drivers.
The revision includes new charcoal carpet with embroidered "JL Audio: Made in USA" graphics and a black insert on the mounting baffle for a clean, classy appearance. Patented, chamber-coupled porting delivers stunning bass output and fidelity.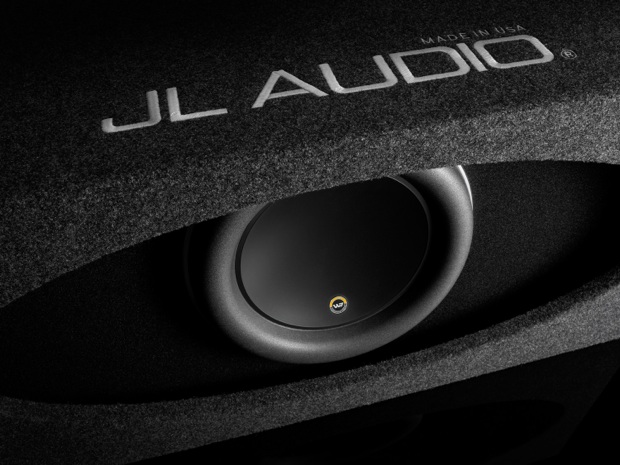 This enclosure design has been carefully engineered to the optimum ported alignment for the W7AE and has been fine-tuned through extensive real-world listening. The high power handling of the W7AE, combined with the efficiency of this subwoofer system, produce a devastating performance combination.
This subwoofer system is shipped wired, loaded and ready to connect via a five-way binding post terminal. While no grille is provided, the recessed mounting baffle provides some protection for the woofer.
The angled-back design saves precious cargo space by allowing the enclosure to fit tightly against the back of a vehicle's rear seat.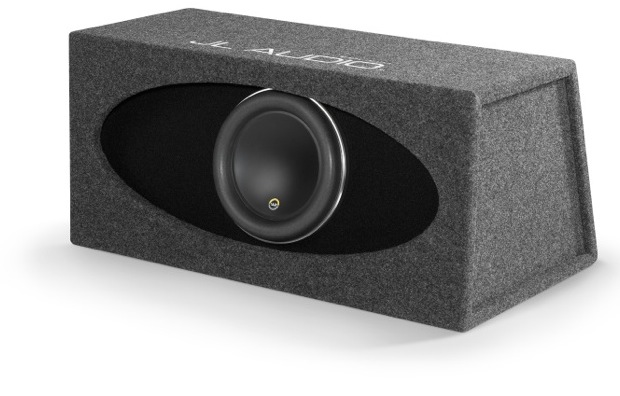 Specifications
HO110R-W7AE
HO112R-W7AE
Subwoofer Driver:
10W7AE
(10-inch)
12W7AE
(12-inch)
Recommended Power Range:
300 – 750 W
400 – 1000 W
Enclosure Type
Chamber-coupled, slot-ported, rear-firing design
Chamber-coupled, slot-ported, rear-firing design
Impedance:
3 ohm
3 ohm
Dimensions
(H x W x D):
15.25 x 32 x 19.25 in
(387 x 813 x 489 mm)
17 x 34 x 20.5 in
(432 x 864 x 521 mm)
Availability:
First Quarter 2012
First Quarter 2012
MSRP:
$1,099.95 each
$1,299.95 each
See more about:
Car Subwoofers