The iTwin USB device enables users to securely access, edit and share all their files and media between any two computers — Mac or PC — anywhere in the world, simply and safely, without the security risks of the cloud. iTwin today announced Mac OS X (Lion & Snow Leopard) Beta support. Existing iTwin customers can get the upgrade now from iTwin.com/Mac.
iTwin provides Plug'n'Play simplicity, while protecting the user's files by utilizing End-to-End, military-grade encryption and 2-Factor Authentication. iTwin users do not pay monthly subscription fees for file access, as is typically required with Cloud storage. Since iTwin is only limited by the size of a computer's hard drive, users get unlimited connectivity.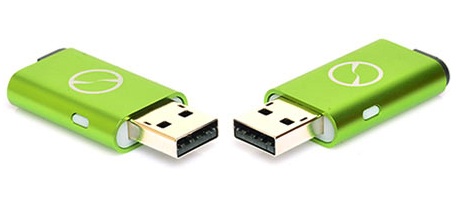 The iTwin solution is geared for those that don't trust keeping sensitive files such as financial and legal documents on a USB flash drive or even cloud storage. In addition, it overcomes storage-size limits and security concerns of a cloud service or of a standard USB flash drive.
Price and Availability
iTwin is available now in black or green for $99 USD at www.iTwin.com/buy_iTwin.