HTC's newest QWERTY smartphone features 'Inner Circle' to automatically prioritize e-mail from life's most important people
HTC Corp. debuted its newest QWERTY smartphone, the HTC Snap™. Designed with a set of features selected to deliver everything customers need without overwhelming them with things they don't, the HTC Snap makes it easier than ever to stay in contact with life's most important people.
A recent study conducted by Harris Interactive and commissioned by HTC* found that 44 percent of U.S. adults are often overwhelmed by the amount of e-mail they receive, and over half (55 percent) of U.S. adults prioritize five or fewer people with whom they communicate via e-mail. In response to these issues, HTC's innovative Inner Circle feature allows HTC Snap users to press a dedicated Inner Circle key to bring e-mails from a preselected group of people to the top of their inbox, enabling important messages to be acted upon immediately.
"Recognizing that people are being overwhelmed by an avalanche of e-mail, the HTC Snap introduces Inner Circle, an HTC innovation that makes it easy for people to prioritize messages from the most important people in their lives at the press of a button," said John Wang, chief marketing officer at HTC. "The HTC Snap represents the latest step in HTC's mission to create a range of innovative smartphones, each with specific benefits designed to both surprise and delight our customers."
With a slim, sleek profile designed to fit perfectly in the hand, the HTC Snap measures less than a half-inch thick (12 mm), yet it can deliver up to eight and a half hours of talk time with the standard 1500mAh battery. The full QWERTY keyboard is ergonomically designed with extra-large domed keys and responsive tactile feedback to make typing e-mail and text messages fast, accurate and comfortable. High-speed 3G HSPA connectivity makes it quick and easy to send pictures to friends, access favorite social networking sites, or download large files while on the go.
The HTC Snap is powerful enough for experienced business users looking for an affordable, straightforward choice for remotely synchronizing e-mail, calendar and contacts with their Microsoft Exchange server. However, the flexible Microsoft Windows Mobile 6.1 Standard platform allows the HTC Snap to also be simple enough for first-time smartphone users wanting to keep their family life organized.
The HTC Snap is expected to be available in select channels during the second quarter of 2009, rolling out in markets around the world throughout the second half of the year. In addition, an unlocked version supporting HSDPA at 850/1900MHz for the U.S. market will be made available under the name HTC S522 during the summer.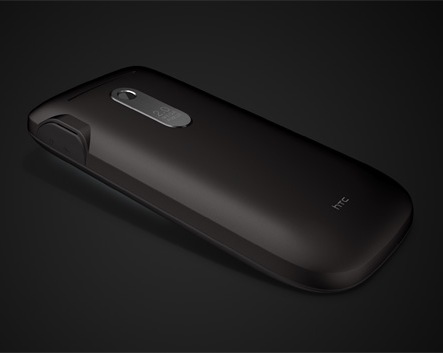 * This mobile phone survey was conducted online within the United States by Harris Interactive on behalf of HTC Corp. from March 5 to March 9, 2009, among 2,852 adults ages 18 and older, of whom 1,698 are employed full time or part time or are self-employed; 387 have ever owned a smartphone; and 2,465 have never owned a smartphone. This online survey is not based on a probability sample and therefore no estimate of theoretical sampling error can be calculated.