GE today unveiled Nucleus, an affordable, innovative communication and data storage device that provides consumers with secure information about their household electricity use and costs so they can make more informed choices about how and when to use power.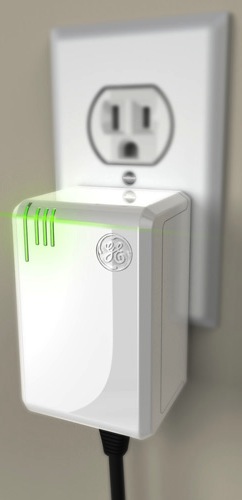 GE's Nucleus with Brillion technology brings the promise of the Smart Grid into your home. The Nucleus is a wireless home energy monitor that simply plugs into any standard electrical outlet. Once installed, the Nucleus communicates with the smart meter to collect and store real-time household electricity consumption and pricing data for up to three years. See energy information about your household energy consumption that you have never seen before on your personal computer or smartphone so you can make more informed choices about how and when to consume electricity. Monitoring and understanding your residential energy use is a great first step in achieving energy savings in your home.
Nucleus is the first product in GE's Brillion suite of smart home energy management solutions that will help consumers control their energy use and costs. In addition to Nucleus, GE's Brillion suite will include a programmable thermostat, in-home display, a smart phone application, and smart appliances for the entire home.
Along with monitoring whole-home energy consumption, consumers will have the option to automatically adjust thermostats or alter the consumption of GE Profile appliances with Brillion Technology in response to utility price signals.
Future Brillion options will also include alerts to assist consumers with daily tasks, such as when to change the refrigerator's water filter or when the dryer cycle ends. Software upgrades will further enable Nucleus to monitor water, natural gas, and renewable energy sources, as well as plug-in electric vehicle charging.
Nucleus is expected to be available for consumer purchase in early 2011 at an estimated retail price of $149-$199. For more information see www.GEBrillion.com.