Edifier announced the elegant Prisma Bluetooth 2.1 desktop speaker system (model E3350BT) that can play music from Bluetooth-enabled laptops or smartphones wirelessly, from up to 30 feet away from the source device. The system consists of a 5-inch downward firing subwoofer, 2-3/4-inch inch mid-range, 19mm PV dome tweeter, all magnetically shielded. There is separate bass adjustment control located on the subwoofer.
The Prisma Bluetooth is also equipped with two auxiliary input ports for maximum flexibility: one located on the subwoofer and the other on the remote. The remote control features a headphone-out port that creates a personal audio experience for users. Master volume on the remote and a separate bass adjustment dial on the subwoofer control. Each speaker has 9-watts of power, plus the 30-watt subwoofer, makes this a 48-watt RMS stereo system.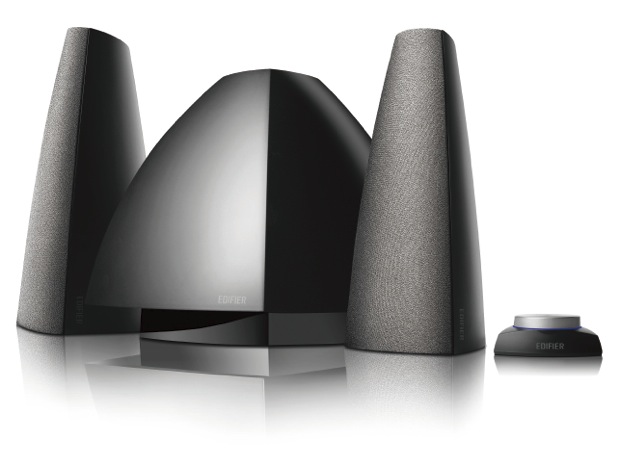 Price & Availability
The Prisma Bluetooth by Edifier (E3350BT) is available now in white, black and silver for $129.99. The wired (no bluetooth) version of this system was announced a couple years ago, model E3350, and is now available for $99.99.