Helps Small Businesses Reclaim Their Desks
Dell global survey finds 4 of 5 small business owners see technology as a means to help clean up employees' desktops & improve productivity Space-saving Vostro All In One reclaims up to 79 percent of desk spa
Cramped spaces and overcrowded desks are a headache for business owners. That is the conclusion from a Dell online poll of small businesses in China, India, France, Germany, Spain, the United Kingdom and United States about their desk space challenges. In response, Dell today announced the Vostro All In One, Dell's first all-in-one desktop computer designed exclusively for small businesses.
"Small businesses around the world are constantly looking to do more with less, and IDC predicts that by 2013 small form factor, all-in-one and ultra-small form factor desktops will make up nearly 38 percent of the overall desktop market," said Richard Shim, research manager for IDC's Personal Computing program. "Solutions that help organizations migrate to space-saving desktops are well positioned to benefit from this trend."
The Vostro All In One's clutter-free design minimizes the amount of space the computer takes up on the desk to provide business buyers with a powerful, stylish and affordable desktop computer. What's more, the computer's full desktop processing power is backed with Dell's worry-free small business support.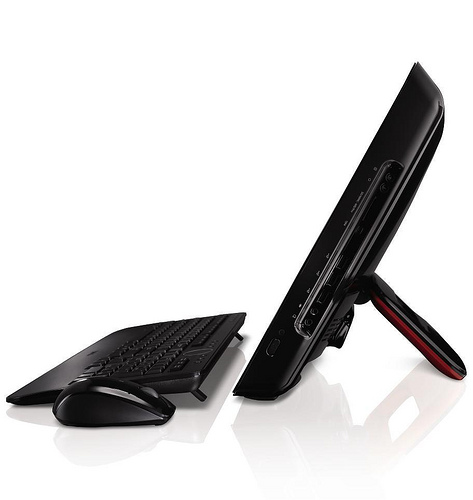 The system is easy to set up, going from box to business in less than four minutes, and, when using the optional VESA mount, saves customers as much as 79 percent of their desk space versus a traditional desktop and monitor set-up. When combined with optional integrated Wi-Fi and a wireless mouse and keyboard, the result is a wire-free desk. The new Vostro also offers Intel Core™ 2 Duo processors and an integrated webcam that enables businesses to enjoy remote collaboration.
"Small businesses are waking up to the fact that saving space is a critical requirement for their desktops and the Vostro All In One is the first-of-its-kind solution for small businesses wanting a cleaner, more productive workspace at an amazing value," said Sam Burd, global vice president, Dell Small and Medium Business. "This is a perfect example of how Dell is expanding the Vostro line to bring customers innovative design and productivity based on their unique needs and business environments."
Vostro All In One: Stylish, Scalable, Secure
Standard gigabit Ethernet plus optional integrated Wi-Fi 802.11 for easy connectivity enables users to run their office without a wired network or in-house IT staff
Equipped with optional Dell Backup and Recovery Manager for simplified data protection
Supports use of older peripherals that require serial or parallel ports
Optional video conferencing solution with integrated camera and included software
Backed by dedicated and specially trained small-business sales and support experts, Dell Vostro products come with a 30-day worry-free return policy, are available with Dell CompleteCare Accidental Damage Service and Dell ProSupport services that give customers the ability to customize and tailor services to fit their technical expertise and business needs.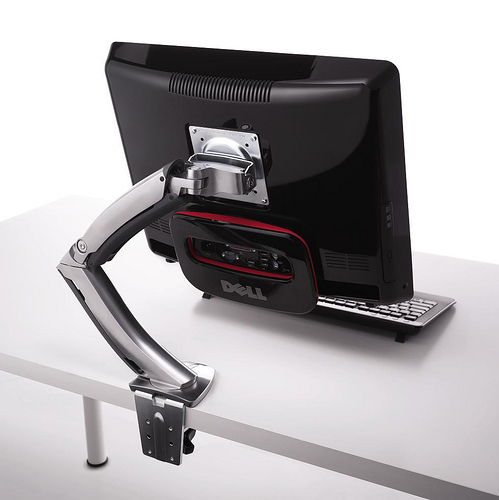 Starting at $629, the Vostro All In One is available today in China and Japan, July 27 in South Asia, Australia and New Zealand and India Aug. 3. Customers in North America and Europe, Middle East and Africa will be able to order the product starting Aug. 11 and Aug. 23 respectively.