Creative "Designed For Dell" Speakers and Headphones Now Available In New Colors to Match Dell Studio Laptops
Creative, a worldwide leader in digital entertainment, today announced that as part of the recently launched "Designed for Dell" program, the Creative Inspire T10 speakers and EP-610 headphones are available at www.dell.com in a variety of colors that match Dell PCs.
Dell customers can accessorize their PC with color-matched Creative Inspire T10 speakers and EP-610 headphones in Jet Black, Plum Purple, Tangerine Orange, Flamingo Pink, Midnight Blue, Ruby Red and Spring Green.
"We are excited to work with Creative to provide speakers and headphones that allow Dell customers to extend a reflection of their personal style," said Dell Product Accessories Manager Andrea Kalmans. "We're blending fashion and function as Dell and Creative collaborate as technology leaders to personalize digital entertainment."
"We've enjoyed a great relationship as a technology partner with Dell for many years, and we are thrilled to have the opportunity to customize our speakers and headphones for the 'Designed for Dell' program," said Creative Vice President and General Manager for Audio Steve Erickson. "The Creative headphones and speakers and the Dell Studio laptops look fantastic together."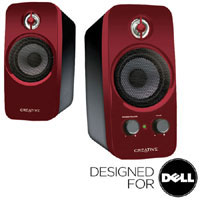 The Creative Inspire T10 speaker system delivers outstanding performance from a sleek, elegant design. The speakers feature individual tweeters for crisp highs, precision drivers for excellent midrange accuracy and Creative's BasXPort™ technology for powerful bass without a subwoofer. Ideal for placement next to a PC monitor or Dell laptop, the Inspire T10 features magnetic shielding to prevent interference. The speakers include separate controls for volume and bass and a headphone connection for private listening.
The Creative EP-610 headphones feature a gold-plated plug for a crystal clear listening experience. The in-ear earbud is ergonomically designed for long periods of comfortable wear.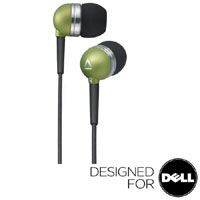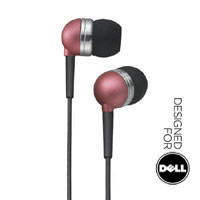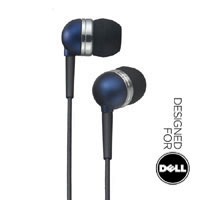 For more information about the Creative "Designed for Dell" products, visit www.Dell.com/designedfordell.
About Creative
Creative is a worldwide leader in digital entertainment products. Famous for its Sound Blaster sound cards and for launching the multimedia revolution, Creative is now driving digital entertainment on the PC platform with products like its highly acclaimed ZEN MP3 and portable media players. Creative's innovative hardware, proprietary technology, applications and services leverage the Internet, enabling consumers to experience high-quality digital entertainment — anytime, anywhere.
Reviews Around the Web:

creative inspire t10