Home Office Router Provides Wireless Internet at Broadband Speeds, Key Failover/Failback Feature
CradlePoint Technology, a global leader in 3G and 4G networking solutions, announced the release of a new home and home office router. The MBR900 Mobile Broadband N Router is designed to provide Internet access to customers who cannot get DSL or cable, or who want a back up for their wired Internet service.
"Sometime DSL or cable Internet services are just not available or they are unreliable. The MBR900 is a great solution for folks that really want to have dependable Internet access." said Jack Alton, VP of Sales for CradlePoint. "Satellite Internet service is expensive and doesn't give the user a great experience, dial-up is no option either. With the MBR900 and a data service plan from the customers' 3G or 4G mobile broadband carrier, they can have broadband Internet speeds and connect every device in their home or office."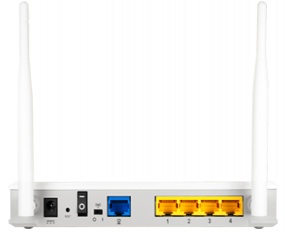 A key built-in "failsafe" feature of the MBR900 senses when the wired Internet connection has been disrupted and automatically fails over to either a 3G or 4G service, whichever is present, keeping users online with virtually no interruption to their Internet access. Once the wired Internet service has been restored, the MBR900 will then fail back to the wired Internet service.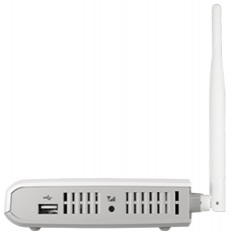 Features of the MBR900 Failsafe Gigabit N Router include;
3G & 4G mobile broadband compatibility with one USB port supporting more than 110 modems from all major U.S. carriers
Five 10/100 (one WAN and 4 LAN) Ethernet ports
Failover/failback for easy redundant Internet connections with or without wired Internet service
Secured by 64/128 WEP, WPA and WPA2 and user login requirement
Multiple concurrent IPSec, L2TP and PPTP VPN pass-through sessions
Two multiple input/multiple output (MIMO) antennas
802.11n for broadest range and best throughput
Up to 32 concurrent device connections
No software to load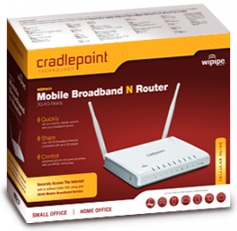 The MBR900 includes CradlePoint's WiPipe™ technology and sets up in just minutes. Right out of the box, the MBR900 is ready to go. Simply plug in your wired Internet service or mobile broadband data card, turn the unit on and connect to the router. The firmware that comes with the MBR900 allows customization of many features for the advanced user's specific needs.
The MBR900 Mobile Broadband N Router is available now with an MSRP of $149.99.
About CradlePoint Technology
CradlePoint engineers and manufactures cellular routers and software platforms that facilitate secure mobile computing via the 3G and 4G mobile broadband networks. CradlePoint's unique WiPipe™ technology provides access and traffic management to improve the security and quality of the online mobile experience. CradlePoint is a privately held company with headquarters in Boise, Idaho.