Offers High Quality Plus Low Priced Audio Video Cables, Designed, Manufactured And Specially Priced To Compete With The Giants In The Industry
ComponexX announced the opening of a new e-commerce web site, digitalwavewire.com, their first on-line store, open to the public, for the purchase of ComponexX's new Audio/Video cable line products. Three different new cable product lines, the X Series, Pro Series and Xtreme Series, now give consumers a real choice in quality and value. Edwin Diaz, President of ComponexX said "All cables are not manufactured the same, nor do they perform the same or deliver the true digital experience possible with the home theater systems of today. Consumers can pay for a name or can buy comparable High quality cables at a fraction of the price of the well-known brands." ComponexX cables deliver the digital and HDTV experience, with reduced interference and line noise, these HDTV video and digital quality audio products deliver the full impact of what home entertainment equipment was meant to deliver to televisions, computer monitors or home entertainment systems. All three ComponexX cable lines transfer Digital data at optimal bandwidth, speed, and data integrity and are now available for immediate delivery through digitalwavewire.com.
The quality of cable that comes with home entertainment equipment is dictated by price considerations and is obviously not of the highest quality. Some equipment comes with standard 20 year old A/V RCA cables. The ComponexX cable lines deliver the best in picture and audio quality from digital or high-definition video system, with the newest technology, with appreciably better performance.
Considering the expense consumers have already incurred in the purchase of your home theater equipment, shouldn't they take advantage of the full picture and sound quality available by upgrading standard supplied A/V cables.
Diaz continued, "We saw a niche for a high quality cable competitor in the custom installation market, if it could be priced very competitively. The overwhelming response from the industry has been impressive with these new ComponexX cable lines, who were elated to finally see an extremely high quality cable alternative that is priced right to sell in today's competitive market. With the gratifying success of these cables through our wholesale markets, with installers and integrators in mind, we're now offering them directly to the home entertainment market on our new digitalwavewire e-commerce site".
Digital Wave Wire offers a full range of ComponexX cables, including HDMI, Video and Audio cables, S Video, Composite and Component Video, Toslink Optical cable, DVI, Firewire, MP3 player accessories, USB 2.0, Coaxial, Subwoofer and adaptor cables.
What makes these new cables very competitive? ComponexX's cables use high purity Oxygen Free Copper in each of the three new cable lines and ensures all of its cables are ROHS (Restriction of certain Hazardous Substances) compliant, making all cables environmentally friendly.
X Series
ComponexX's Micro Line™ cables have been branded the X Series™. These X Series cables are high performance and remain very flexible due to its patent pending micro jacket construction. The soft, flexible outer jackets allow for maximum bending capability and snag free hookups. While installing the Micro Line, an installer or customer is sure to experience the ease of installation without any compromise in quality.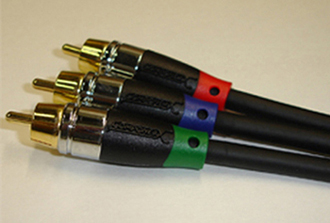 Pro Series
ComponexX Pro Series™ cables are designed for the more technical oriented and are designed and manufactured to be installed on a truly custom system. Pro Series cables have a super strong half molded, half polished chrome metal body shell, which is connected to 24k gold plated connectors, and are also high performance cables, which remain very flexible. The connectors are machined with tight tolerances so they work properly when fitted and provide a superior connection. The ComponexX Pro Series cables are the mid range cable series offering lots of bang for the buck.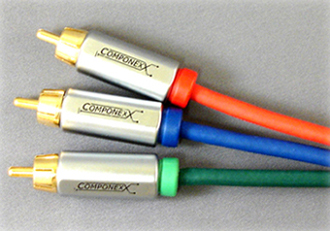 Extreme Series
ComponexX Xtreme Series™ Cables are designed to perform with Xtreme expectations and offer a pearlized chrome finish on the all metal body shells. Xtreme Series also offers a Flat HDMI and Flat DVI cable option for the Xtreme custom installation. This Xtreme Series offers installers and end users the "high-end" solution for the highest peak performance, providing an accurate full range of sound with superb picture clarity.
They offer a no-fault 30 day, full return of your purchase price and a life-time warrantee against defective workmanship on every cable.
About ComponexX:
ComponexX specialized in reliable, efficient and less expensive manufacturing of electronic components and accessories for the Structural wire, Data, Video, Satellite and Cable TV industries. With persistent efforts for over 10 years, ComponexX has established a worldwide reputation for top quality, competitive price and excellent service. ComponexX not only produces its own line, but also accepts OEM and ODM projects, including printing and packaging for the retail markets, including programs to aid in product design and development. Manufacturing capabilities includes sheet metal, plastic injection moldings, metal injection moldings, or a combination of these materials, including complete electronic and mechanical assemblies, electrical testing and packing. Special care is given to material analysis, pricing, specifications tooling and sampling. Systematic QC measures are applied during the production and shipping of finished goods to best meet our customer's requirements, while assuring fast delivery.
ComponexX offers a complete line of:
ComponexX Cable: 3 Quality Lines To Choose From – ComponexX X Series™, ComponexX Pro Series™ and ComponexX Xtreme Series™
Digital wiring infrastructure components from 5 MHz to 3 GHz
Data and video combiners from 5-2400 MHz
Commercial Grade Satellite High Frequency Digital Components 5 – 3000 MHZ: Splitters, Taps, Diplexers, Amplifiers, Multi-switches, Power inserters, Attenuators,
Voltage blocks and Grounding blocks
Commercial Grade Cable TV Digital Components 5 – 1000 MHZ: Digital splitters, Directional couplers, Outdoor trunk line passives, Digital amplifiers, Fixed value equalizers, Attenuators, Voltage blocks and Terminators
Accessories: Surge protectors, Splitters, Switches, Connectors RG-6, RG-59, Hard-line connectors, Wall plates, Coaxial cable, Installation tools, Telephone and data jacks and all components for coaxial and data infrastructure installation
Winegard Antennas
Televes Headend Equipment
Commdeck Antenna Mounting Systems: Damage free, hidden cable Satellite and Off-air antenna installation