Canon today announced the 10-megapixel PowerShot S95 Digital Camera with built-in flash, 3.8x Optical/4x Digital (not w/ RAW)/15x Combined Zoom with Optical Image Stabilizer System. Other notable features include Canon's HS (High Sensitivity) SYSTEM for improved low-light shooting, High Definition (720p) video recording, High Dynamic Range (HDR) and a more intelligent Smart AUTO mode.
The new PowerShot S95 camera, sibling of the popular PowerShot S90 camera, has been enhanced with 720p HD video capability and in-camera HDR scene mode. For macro-photography enthusiasts, Canon has built its Hybrid IS technology into the PowerShot S95 camera to compensate for angular and shift camera shake, making it the first PowerShot model to feature Hybrid IS technology. The camera also sports a 3.8x optical zoom and an f/2.0 lens that opens up to 28mm wide with Canon's Optical Image Stabilization technology, giving consumers a great, wide-angle lens with excellent focus. Another feature is the manual control ring on the front of the camera. For the advanced amateur shooters, the control ring allows the shooter to access manual control options and RAW shooting capabilities, allowing for more photographic creativity.
Achieving great images in low-light
The PowerShot S95 employs the Canon HS SYSTEM by combining a powerful 10.0 Megapixel CCD sensor and Canon's DIGIC 4 Image Processor. Thanks to this technological advancement, the S95 is dramatically more sensitive than cameras with identical megapixel counts, and delivers spectacular images with minimal noise. Increased sensitivity demands a higher ISO speed, and the PowerShot S95 delivers with a new maximum setting of ISO 12,800. Blur and camera shake are notably reduced for improved sharpness and clarity, enabling users to capture dimly lit scenes without a flash, resulting in a more natural look for photos.
Capture natural beauty with High Dynamic Range (HDR)
Excellent for outdoor shooting, the new S95 camera is the first Canon camera to feature the in-camera, HDR scene mode to help shooters capture the full magnitude of a scene that consists of very dark tones and bright highlights. With the use of a tripod, one push of the shutter button yields three sequential images with various exposures, and then combines them into a single optimized image within the camera. As a result, the image showcases a better range of depth and detail found in natural settings.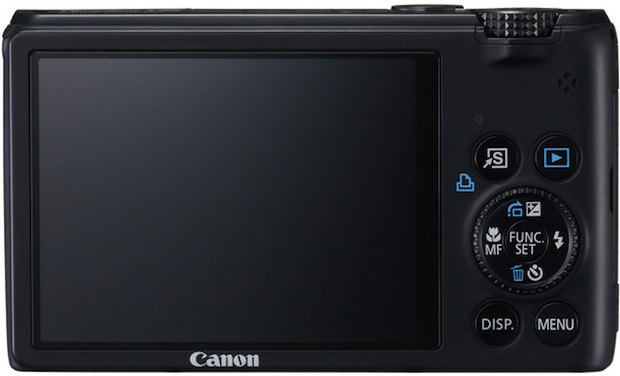 Features
10.0 Megapixel sensor combined with the DIGIC 4 Image Processor create Canon's HS SYSTEM for improved low light performance and better image quality.
Shoot beautiful 720p HD video in stereo sound and play back on an HDTV via the HDMI output.
A bright f/2.0 lens, great for shooting portrait photography in low light conditions or using a shallow depth-of-field for great images with beautiful soft backgrounds.
A control ring for intuitive manual control, built for the way the serious photographer has always accessed exposure control.
Full range of shooting and recording modes including RAW + JPEG for the ultimate creative control.
A 3.8x Optical Zoom with Optical Image Stabilizer, plus a 28mm Wide-Angle Lens gets you close to your subjects as well as capture more in your frame.
Utilizes Canon's Hybrid IS to compensate for angular and shift camera shake during close-up shooting.
Price and Availability
Scheduled to be available late August, the S95 camera retails for an estimated price of $399.99.