Canon today announced the EOS Rebel T3 Digital SLR Camera, a small, lightweight interchangeable lens camera with fun options. The Rebel T3 features HD movie capture, 12-megapixel resolution and Canon's new informative Feature Guide, to help educate and instruct users as they capture great images, along with the inherent speed and low-light image quality of a Canon DSLR camera. It is compatible with Canon's complete line of more than 60 Canon EF and EF-S lenses.
The Canon Rebel T3 is designed to be the camera that can be expertly handled by anyone and allows great-looking photos to be taken with ease and style. The Rebel T3 is excellent in low-light shooting situations and simple to handle and operate.
Putting big imaging power in a small body, the new EOS Rebel T3 DSLR features a 12.2-megapixel Canon CMOS image sensor, a proprietary DIGIC 4 Imaging Processor, a 9-point Autofocus system and a 63-zone dual-layer metering system. With individual pixels measuring roughly 10x larger than a pixel from a point-and-shoot camera sensor, the Rebel T3 is able to absorb more light with less noise, making it ideal for capturing high-quality images in dimly lit situations. The increased efficiencies in gathering light also make the camera better suited to freeze fast-moving objects such as capturing images of children at play at speeds up to 3-frames per second. Compatible with SD, SDHC or new extended capacity SDXC memory cards, the Rebel T3 also shoots 1280×720 HD movies for amazing image quality for both stills and video. The Canon Rebel T3 features an ISO range from 100-6400 for capturing beautiful images in various light settings while also including a built-in pop-up flash. Designed for easy operation through the camera's mode dial, users can go from taking great still images to great video quickly and easily, with simple to understand icons and buttons.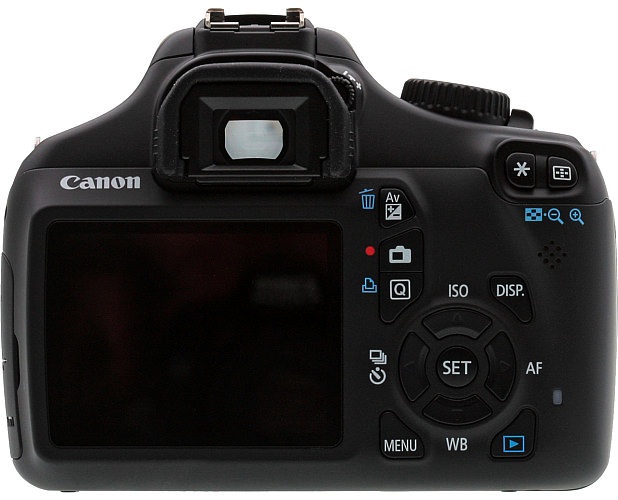 Pricing and Availability
The Canon EOS Rebel T3 Digital SLR camera is scheduled to be delivered to U.S. dealers at the end of March, and will be offered in a kit with Canon's new EF-S 18-55mm f/3.5-5.6 II zoom lens at an estimated retail price of $599.99.
New Kit Lenses
Canon is also introducing a new kit lens, the EF-S 18-55mm f/3.5-5.6 IS II zoom lens, the standard kit lens for both the Rebel T3i kit configuration and the Rebel T3 kit configuration.
The new EF-S 18-55mm f/3.5-5.6 IS II zoom lens features the wide-angle to mid-range zoom flexibility with the advantage of Canon's optical lens-shift image stabilization system that yields up to a full four stops of image-shake correction. The version II of this lens includes new IS algorithms to distinguish between normal photographing and when the camera is panning to automatically provide the optimal level of image-shake correction.