Cabasse Wows CES with Stunning Debut of La Sphere
StJohn Group Delivers Highly Impressive Audition to Select Show Attendees
Bellingham WA, January 29, 2007 — Cabasse, a legendary, world-class specialist in the design and manufacture of innovative, premium loudspeakers, officially launched the production version of their formidable flagship La Sphere at the recent Consumer Electronics Show (CES) in Las Vegas, NV January 8-10, 2007.
Hailed by respected audio gurus around the world as the finest (and most expensive) loudspeaker available, La Sphere did not disappoint the standing-room-only crowds at the StJohn Group demo at the Embassy Suites Hotel. La Sphere has an MSRP of $150,000 for the pair and is available now for delivery.
In addition to two-channel demonstrations, CES audiences marveled at the state- of-the-art 7.1 home theater system, comprised of Cabasse La Sphere for left and right, Karissima for center, four Baltic Evolution for surround and the formidable Saturn reference subwoofer for ultra-deep bass. The speakers, driven by kilowatts of discrete Cabasse amplification, also utilized the company's four-way active digital processor for unmatched precision crossover and filtering.
La Sphere is more than a no-compromise loudspeaker — it is an acoustical masterpiece. Cabasse's extensive R&D has created perhaps the world's most exacting loudspeaker. La Sphere's reflected response curve and corresponding reflected phase response are identical to its direct measurements thus insuring the most realistic listening experience possible.
More over, as the world's only four-way co-axial point source loudspeaker, La Sphere utilizes a specially engineered spherical enclosure that is far superior to conventional designs. Among the significant advantages of a spherical enclosure are rigidity, elimination of standing waves and perfect symmetry in every direction with no diffraction effects from 20 Hz to 20 kHz. In every respect La Sphere is audibly and measurably the perfect full-range transducer.
La Sphere's drive units are also a story unto themselves. The 22″ woofer features a unique honeycomb dome, specially engineered for optimum performance in a spherical enclosure. The low/midrange unit is an 8″ Duocell ring design that is then combined with a 5″ mid-range and 1.2″ dome diaphragm tweeter.
John Caldwell, a principal and co-founder of the StJohn Group, commented on the enthusiastic response of the CES demos; "Great loudspeakers abound at CES but none could match La Sphere for its ability to recreate music and soundtracks with as much lifelike realism. Dealers and reviewers alike remarked that it was the finest sound they had ever experienced."
Mr. Caldwell went on to add, "While La Sphere may be beyond the budget of most, the same Spatially Coherent System technology can be found throughout the Cabasse line, including a growing number of custom installation in-wall and in-ceiling models that are surprisingly affordable."
StJohn Group President, Kevin Leja noted, "Cabasse is a synergistic fit with our other high performance brands and adds value to our dealers' portfolio. Accordingly, we will be actively recruiting the finest dealers in North America in 2007 to represent Cabasse and its world-class performance advantages. "
Since it was founded almost 60 years ago, Cabasse has always been at the cutting edge of experimental acoustic research in order to support its technological innovations. Taking a true scientific approach, Cabasse constantly challenges what has always been taken for granted. Knowledge of acoustics and sound wave transmission, and the way they experience and interpret them, is fundamental in developing their high quality sound reproduction systems.
Key Cabasse La Sphere Features:
• Four-way active, point source, system for perfect full-range reproduction. Seamless over 60 degrees
• Four-way digital active crossover for perfect time-alignment and frequency response both on and off axis
• Spherical enclosure provides smallest form factor possible while preventing internal standing waves
• Proprietary materials used in custom, hand-made drive units
About Cabasse
Founded by Georges Cabasse in 1950, the company has been a pioneer in the search for true musical reproduction. In all likelihood, the quest really began in 1740 when the first signed Cabasse violin was made. Five generations of musical instrument craftsmen followed, pursuing the tradition and supplying Europe with violins, violas and cellos, most of which are still being played in orchestras today.
Cabasse's continuing obsession is to faithfully and perfectly reproduce music and soundtracks, without any alteration, coloration or distortion in the sound. This boundless passion has led the company to relentlessly innovate, design, and engineer better and better loudspeakers, so that all ears can enjoy the essence and thrill of sonic purity.
About StJohn Group
StJohn Group, Inc. is not a typical American distributor. Only representing lines offering exclusive North American distribution opportunity allows the company to closely work with its partners on a holistic approach to brand development. Unlike most U.S. distributors, StJohn Group handles all facets of sales and marketing, including literature and collateral creative and production, advertising creative and buys, public relations, web sites, business development and long range market planning.
Based in Bellingham, WA with a satellite office in Ventura, CA, StJohn Group has seventeen regional representative firms and an active roster of more than 600 specialty A/V dealers.
StJohn Group specializes in products and services for the custom integration (CI) market — both residential and commercial — and also represents Artcoustic Loudspeakers, iSky panels and Screen Research in North America and the Caribbean.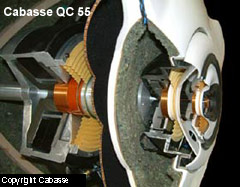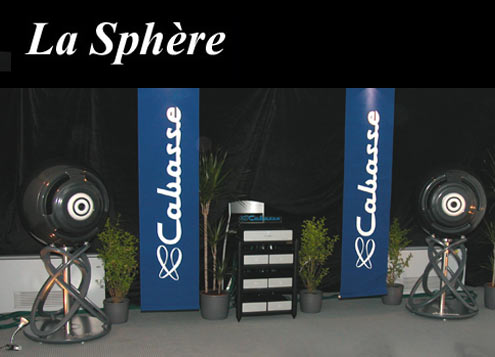 }}}