New Belkin Cases for iPod nano Continue Support for Susan G. Komen for the Cure
Maintaining the fight against breast cancer, Belkin International, Inc., introduces new designs of its pink-ribbon cases for the iPod nano. For each Sport Armband, Leather Sleeve, Slim Fit, and Remix Metal for iPod nano case sold, Belkin will donate $2.50 to support Susan G. Komen for the Cure (with a minimum guaranteed donation of $225,000).
Belkin has donated nearly $200,000 toward breast cancer research to Susan G. Komen for the Cure.
Available now in the US:
Sport Armband for iPod nano (F8Z254-PNK-SGK) – $24.99
Slim, lightweight, and stretchable neoprene material
Included pocket for key or earbud storage
Water-resistant and hand-washable
Clear screen and navigation protector
Adjustable VELCRO closure for universal fit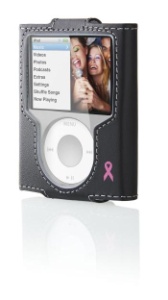 Leather Sleeve for iPod nano (F8Z263-SGK) – $24.99
Unique one-seam design hugs your iPod, protecting it from everyday scratches and scuffs
Soft, durable leather with soft-suede lining
Secure VELCRO strap attachment
Access to hold switch and dock connector
Click-wheel and screen protector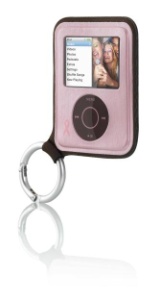 Slim Fit for iPod nano (F8Z236-SGK) – $24.99
Lightweight, easy-to-carry case
Provides complete protection and full functionality
Constructed of durable, washable neoprene material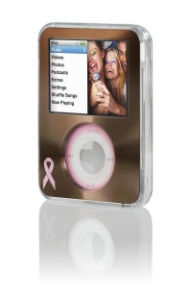 Remix Metal for iPod nano (F8Z231-BRN-SGK) – $24.99
Constructed of clear acrylic and brushed metal
Unique, soft-touch click-wheel protector
For more information, please visit http://www.belkin.com/forthecure.
This accessory is compatible with the following iPod models: iPod nano 3rd generation (video)}