New Belkin Bluetooth USB Adapter Features KODAK Technology That Wirelessly Transfers Full-Resolution Photos from Your Camera Phone Directly to Your PC
Belkin International, Inc., and Eastman Kodak Company (NYSE:EK) today introduced the Belkin Bluetooth USB Adapter with KODAK Picture Upload Technology, making it effortless to save, print, and share high-quality photos from your camera phone and stay connected with friends and family.
In addition, individuals with a Premier membership at KODAK Gallery can use the Belkin Bluetooth USB Adapter for automatic picture uploads and full-resolution online backup from their camera phone to the award-winning KODAK Gallery online service.
Statistic
According to Forrester, 93 million camera phones will be sold by 2011(a). With more and more people using camera phones to take pictures, people need an easier way to transfer their high-quality photos directly to their PCs.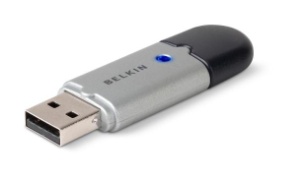 AVAILABILITY
Currently available in the US on the KODAK.com store, with launches in Canada and Europe to follow at a later time
Bluetooth USB Adapter with KODAK Picture Upload Technology Software (F8T012-1-KDK) – US: $49.99
Easily share pictures on your favorite sites such as KODAK Gallery, MySpace.com, and Facebook
Works seamlessly with today's higher-resolution camera phones that are enabled with Bluetooth technology
Transfers full-resolution images automatically when users walk into Bluetooth range of their PC
Also works with other devices enabled with Bluetooth technology such as PDAs, headsets, and printers
Bluetooth Standard: Version 2.0 +EDR
Compatible with Windows XP and Vista operating systems
QUOTES:
Sandra Morris, General Manager of KODAK Gallery:
Kodak is committed to making it easy for people to do more with their pictures.
We are thrilled to be working with Belkin on this new technology that will help people take more pictures, free their pictures from their camera phones, and easily share them with friends and family members.
Chris McGugan, Vice President of Product Management, Belkin International, Inc.:
Currently, people taking pictures with their camera phones have to pay to send those images, and they are also compressed, making it inconvenient for them to print and share at full resolution.
With our new Bluetooth USB Adapter with KODAK Picture Upload Technology, you can now wirelessly transfer full-resolution photos from your camera phone directly to your PC whenever you walk nearby.
(a) Cited from Forrester's North American Consumer Technology Adoption Study 2006 Benchmark Survey
The Bluetooth name and the Bluetooth trademarks are owned by Bluetooth SIG, Inc., and are used by Belkin International, Inc., under license. Kodak is a trademark of Eastman Kodak Company.
About Eastman Kodak Company
Kodak is the world's foremost imaging innovator. With sales of $10.7 billion in 2006, the company is committed to a digitally oriented growth strategy focused on helping people better use meaningful images and information in their life and work. Consumers use Kodak's system of digital and traditional products and services to take, print and share their pictures anytime, anywhere; Businesses effectively communicate with customers worldwide using KODAK Solutions for prepress, conventional and digital printing and document imaging; and Creative Professionals rely on KODAK Technology to uniquely tell their story through moving or still images.
More information about Kodak (NYSE: EK – News) is available at http://www.kodak.com.
About Belkin International, Inc.
Belkin offers a diverse product mix that provides people with seamless electronics integration in their homes, cars, and on the go. Founded in California in 1983, Belkin is a privately held company and the recognized leader in connectivity solutions, in addition to accessories for MP3 devices, computers, and more. We provide extensive solutions for networking, home theater — with our PureAV line of cables, power, and digital wireless accessories — and many more categories. You can view and purchase them at http://www.belkin.com, as well as through a network of major distributors, resellers, and superstores.
Belkin's phenomenal growth has led to our expanding global presence. In addition to corporate headquarters in Los Angeles, we now have offices throughout Europe — in the United Kingdom, the Netherlands, and Germany, among others — and in the Asia Pacific region, including Australia, Shanghai, and our regional headquarters in Hong Kong.