Intersil Corporation just announced it has signed an agreement with world-renowned audio expert, Mr. Mark Levinson. Under the agreement, Mark Levinson will partner with Intersil to jointly develop custom-tuned audio amplifier solutions that provide audiophile-quality music and sound for the next-generation of consumer products from portable music players to upscale music and home theater systems.
In a move that will prove to be a game-changer for the electronics industry, Intersil/D2Audio has teamed up with audio legend Mark Levinson. The alliance will bring high-end sound to music lovers everywhere.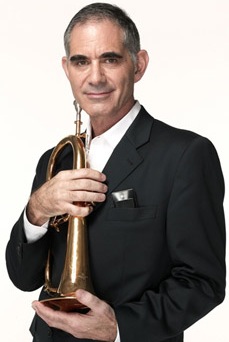 Mark Levinson
With more than four decades as a musician, recording and mastering engineer, equipment designer, and entrepreneur, Levinson brings to the partnership both unique skills and an unrivaled reputation for excellence. The D2Audio products from Intersil have long been at the forefront of research and development in creating versatile, natural-sounding digital audio chips for myriad applications.
Long before becoming formally involved with Intersil/D2Audio, Levinson raved about D2Audio's quality. In January 2009, he said, "Intersil/D2Audio technology has the best sound quality of any Class-D amplifier I've ever heard. It's the only Class-D amplifier that is in the same class as the best analog amplifiers — in many cases even better. Its feature-rich platform is easy to use, and includes the tools I need to get the best results from a variety of speaker systems."
The combined power of Intersil/D2Audio's engineering excellence and Levinson's refined ear is apparent in the new Intersil DAE-6 series audio chips, whose high reliability, extreme efficiency, and programmable features will enable previously unattainable levels of performance from products spanning a huge swatch of the consumer electronics market. D2Audio's upcoming flagship products promise to send shockwaves through a complacent industry that has long relied on archaic, energy-wasting analog amplifier designs.
The Intersil/D2Audio-Mark Levinson partnership bodes well for all: equipment manufacturers and consumers alike. With Intersil/D2Audio, equipment designers can say goodbye to the bulky heat sinks, overbuilt power supplies, and wasted energy associated with analog amps, and also say goodbye to the harsh nasty sound characteristic of many digital amplifiers. Consumers can say hello to more elegant gadgetry and far better sound than they've ever encountered.
"Reproducing music at the highest level creates emotions that have been lost in today's world of digital audio. Intersil D2Audio has the technology and commitment to revolutionize the listening experience in every sector of consumer audio. That's the reason I'm collaborating with Intersil, a world-recognized innovator in semiconductors," said Mark Levinson. "For the first time, through Intersil's broad engagement in the consumer audio market, my personal quality expectations can now be universally realized."
"The time has come for a new level of excellence in audio, and Intersil D2Audio is proud to make it happen," said Dave Bell, Intersil's CEO. "Working with Mark, Intersil will introduce a new breed of audio chips to this billion dollar market that overcome the limitations of conventional audio amplifiers such as poor frequency response, efficiency and heat dissipation. Combining these attributes with custom tuning by the world's most respected audio engineer, consumers will now be able to experience higher levels of quality and emotional impact than ever before."
Mark Levinson's custom tuning of Intersil D2Audio products will provide customers with the unique opportunity to create a wide range of affordable portable, home and automotive audio solutions with superior sonic performance.