AT&T is debuting the Nokia Lumia 900 Windows Phone with 4G LTE capabilities next week. The smartphone integrates seamlessly with Microsoft Exchange, and the Windows Phone 7 interface is an effortless one. The user experience of this Windows phone is decidedly different from Android and iOS, and if you're all-Microsoft the way many iPhone users are all-Apple, and many Android users are all-Google, this phone will work for you.
With Xbox Live and Microsoft Exchange integration, this phone takes advantage of what Microsoft does best. While the platform isn't yet a hotbed for mobile gaming, the Xbox Live component gives it the potential to be. The Windows Phone Marketplace does not have the wealth of apps you would find on a iOS or Android device, but all the classics are there, with more to come as more users adopt the Windows Phone 7 operating system.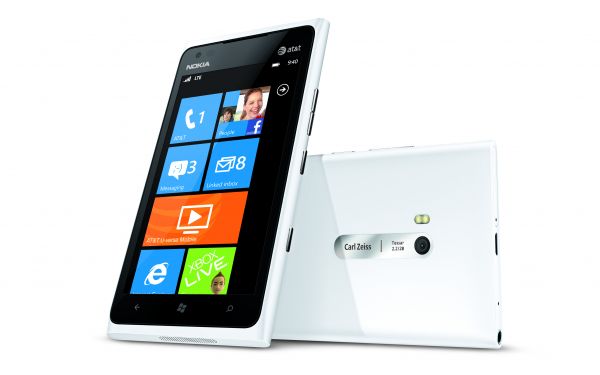 The polycarbonate body makes the phone feel solid; the weight is just right, and the phone really feels like it could take a beating. The buttons positioned along the right side were a bit awkward, but not so sensitive that they respond to unintended input.
When Nokia announced the tech specs of its new Lumia 900, skepticism abounded. On paper, the Lumia 900 underwhelms, but in practice the phone possesses surprising speed and agility. One might have expected its 1.4GHz single-core processor and 512MB RAM to deliver lackluster, underpowered performance, but this phone defies these boundaries and zips through tasks on AT&T's 4G LTE network without encountering the classic AT&T problem of the dreaded dropped call.
https://www.youtube.com/watch?v=RKA3L6DOZqM
The 4.3-inch, 800-by-480 pixel AMOLED ClearBlack display may not feature the resolution of some of the other phones currently on the market, but fares quite well in sunlight. The 8-megapixel primary camera that shoots video in 720p also falls short of many other phones on the market boasting 1080p. However, these shortcomings come at a highly accessible price point that makes the phone a solid buy.
If I were one of those all-Windows people, I don't believe I would think twice; for the price and what you get, they may really have something here. It's available on April 8, 2012 from AT&T for $99.99, although Amazon Wireless already has it for $49.99. It is available first in cyan blue and matte black, then on April 22nd in white.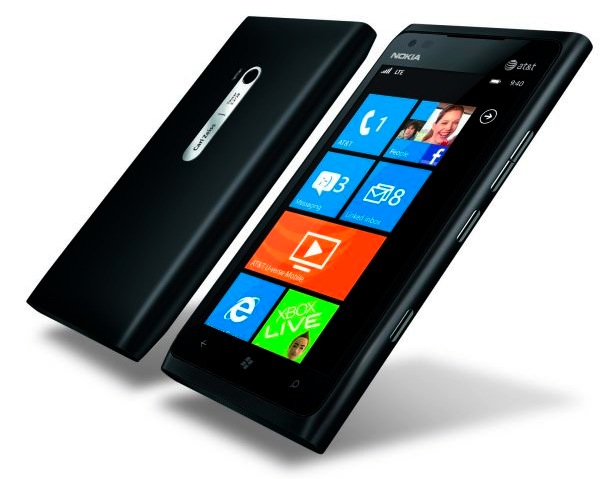 About the Author: Shelly Palmer is the host of "Digital Life with Shelly Palmer," a weekly half-hour television show about living and working in a digital world which can be seen on WNBC-TV's NY Nonstop Tuesdays at 10p Eastern and online, and the host of "MediaBytes," a daily news show that features insightful commentary and a unique insiders take on the biggest stories in technology, media, and entertainment. He is Managing Director of Advanced Media Ventures Group, LLC an industry-leading advisory and business development firm and the President of the National Academy of Television Arts & Sciences, NY (the organization that bestows the coveted Emmy Awards). Mr. Palmer is the author of Television Disrupted: The Transition from Network to Networked TV (2008, York House Press) and the upcoming, Get Digital: Reinventing Yourself and Your Career for the 21st Century Economy (2009, Lake House Press). You can join the MediaBytes mailing list here. Shelly can be reached at shelly@palmer.net For information visit www.shellypalmer.com