ZVOX has expanded their lineup of Z-Base single-cabinet home theater sound bars, which are designed to be placed under a flat-panel TV set. Three new models — Z-Base 220, Z-Base 320 and Z-Base 420 (priced at $199.99, $249.99 and $299.99 respectively) — are the most affordable Z-Base systems ever offered. Each system uses high quality speakers and amplifiers, wood (MDF) cabinets and ZVOX's proprietary PhaseCue II virtual surround sound system.
Z-Base 220
About the size of a DVD player, the Z-Base 220 can fill a room with 3D sound — including excellent bass — with no external speakers, subwoofers or speaker wires. Use it on a shelf below the TV, or under most TVs from 22″ to 32″ in size. Three full-range speakers, 5.25″ powered subwoofer, 35-watt amplifier and PhaseCue II virtual surround sound — all in a single cabinet. 17″ x 14.5″ x 3.4″. $199.99
Z-Base 320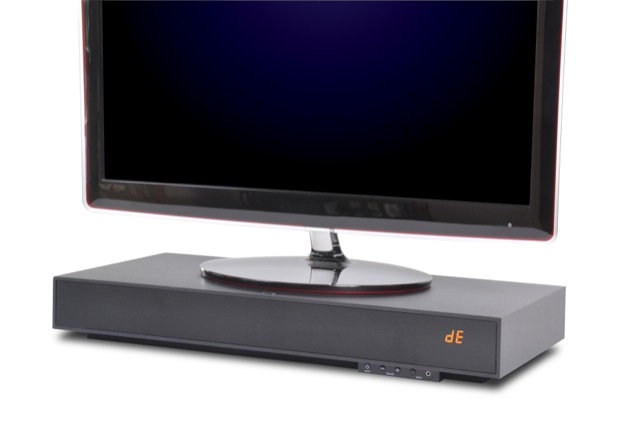 Only 24″ wide and 11.5″ deep, the Z-Base 320 fits just about anywhere — even a bookshelf. But it's big and strong enough to support most TVs from 27″ to 46″ in size. Three full-range speakers, 5.25″ powered subwoofer, 40-watt amplifier and PhaseCue II virtual surround sound — all in one cabinet. $249.99
Z-Base 420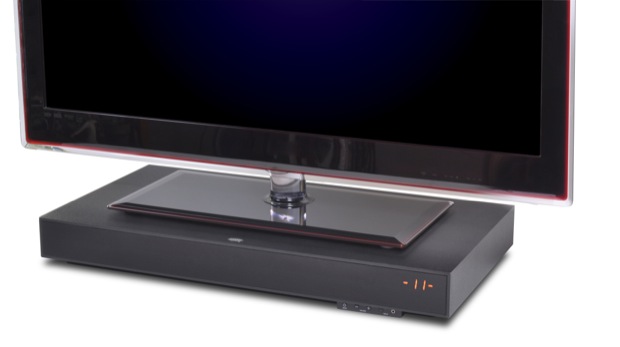 Big enough to support TVs up to 55″ in size, the Z-Base 420 is the perfect home theater system for many applications and room sizes. It produces high performance 3D sound from five full range speakers, a 45-watt amplifier and a 5.25″ powered subwoofer using PhaseCue II virtual surround sound. 28″ x 14.5″ x 3.4″ $299.99
Features
Dialog Emphasis — Incredibly Clear Voices. ZVOX's exclusive Dialog Emphasis feature uses hearing aid technology to make voices unbelievably clear. It's amazing. Voices seem to just "jump into your head."
Output Leveling — Tame Loud Commercials. Tired of commercials that blast you out of your chair? The ZVOX Output Leveling feature reacts instantly and turns down loud commercials…and also boosts quiet dialog.
PhaseCue II — The new systems use ZVOX's proprietary PhaseCue II virtual surround processing to provide rich three-dimensional sound with movies or music — without external speakers and speaker wires.
Controlled Remotes — Uses Your Remote Control. The Z-Base systems can be programmed to respond to most remote controls, so a TV remote…or cable box remote…or satellite receiver remote…can control volume, mute, power and input functions.
Multiple Inputs — multiple inputs…including front-panel connection for iPod® and other portable devices. The new Z-Base sound bars offer two analog audio inputs, one optical (toslink) digital input, one coaxial digital input – plus a front panel 3.5mm analog stereo input for convenient connection of an iPod or other portable audio device. Just plug in your iPod and the system automatically switches to iPod sound. Unplug it and the Z-Base automatically switches back to TV sound. Any input can be selected using either the remote control or the controls below the speaker grille.
Great Sound — The most important feature for any home theater system is high quality sound. The new Z-Base systems use premium quality speakers and amplifiers and were designed by the ZVOX team of speaker designers. Their sound quality is comparable to surround sound systems that are much larger, more complicated and more expensive.