Zero1.tv announced the VooMote Zapper, a small adapter that turns your iPhone, iPad or iPod touch into a universal remote control with TV Guide functionality. It can control virtually all electronics with infrared including TVs, DVD players, satellite/cable boxes, A/V receivers and stereos. Four built-in IR transmitters (Mini Blasters) provide a wide transmission area so you don't miss a single command.
Simply attach the VooMote Zapper to the 30-inch connector on any iDevice and download the free App. The setup wizard guides the user through an intuitive setup process in less than 30 seconds. Once the user has organized their AV gear into room groupings they can begin to customize and optimize remote layouts and functionality. Create tailor-made remotes with 'Edit Mode', smart remotes including macros with 'One-Touch' and combined remote layouts with 'One View' all in just minutes. Cutting-edge TV Guide functionality also allows users to find favorite shows but also discover new ones.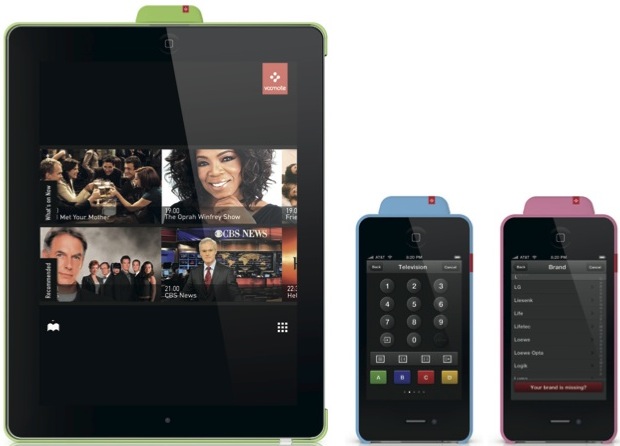 Features
30 sec. Setup
Does not require batteries
Sends out and receives IR signals
Is approximately the size of a paperclip
Attaches to your iDevice using the dock connector
Is equipped with 4 IR LEDs
Comes in 11 different colors
Multiple Room Functionality
30,000+ infrared codes, plus continuous updates
Compatible with iPhone (3GS, 4G, iPod touch 4G,5G and iPad 1G, 2G)
Customizable Remotes
Learning Function
Multiple Remotes on "One-View"
One-Touch (macro function)
TV Guide
Price and Availability
The VooMote Zapper will be available October 2011 in 11 different colors for $69.99.
Related Product → Zero1.tv VooMote One Remote Control for iPhone