Urbanears introduced the Zinken headphones for aspiring DJs, offering a padded headband and comfortable ear cushions for longer wearability, plus handy features like the TurnCable and the ZoundPlug.
Built with a rugged Kevlar inside, the TurnCable features a 6.3mm plug for use with a mixer, and a 3.5mm for mobile devices such as cell phones or MP3 players. The TurnCable also features a coiled section giving you freedom to move without disrupting the sound coming from your headphones.
Originally featured on the Urbanears Plattan headphone, the ZoundPlug is not actually a plug, but rather an audio output socket that allows another person to plug in and listen to whatever you are listening to.
Zinken is designed to be ultra wearable with increased foam density of the ear cushions for superior noise isolation, while the swivel ear cups allow you to adjust your playing style. Urbanears has also chosen to work with materials that do not absorb odors and sweat, for those extra-long sessions.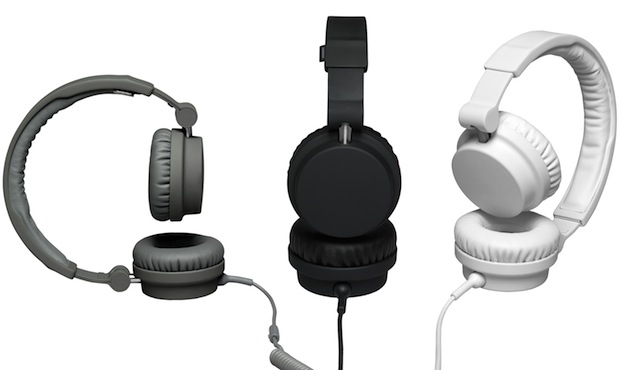 Urbanears sound engineers tweaked Zinken's sound so that it would thrive in a DJ environment, but would also excel at day-to-day use. The result is a headphone that produces accurate sound, with slight adjustments to the low and high frequencies for more comfortable listening.
Zinken features a custom-designed 40mm dual diaphragm driver that Urbanears claims is finely tuned to provide amazing sound across the entire frequency spectrum.
Price and Availability
The Urbanears Zinken headphones are available now in range of colors for $140. See more headphones.