Toshiba Announces Latest Qosmio™ Digital Entertainment Notebook with Enhanced Features Priced at $2,399; Qosmio G35-AV600 '4-in-1' Audio-Video Notebook Includes 1-Bit Digital Amplifier, Dolby Home Theater™ and Intel Core™ Duo Processor
Toshiba's Digital Products Division (DPD), a division of Toshiba America Information Systems Inc., today introduced the Qosmio™ G35-AV600, the latest version of its flagship "4-in-1" audio-video entertainment notebook with cutting-edge enhancements for an estimated single unit price(1) of $2,399.
Featuring Microsoft Windows XP Media Center Edition 2005 and integrated TV tuner, digital video recorder (DVR), virtual surround-sound stereo and all the capabilities of a powerful, full-featured notebook PC, the Qosmio G35-AV600 also includes:
the world's first 1-bit digital amplifier in a notebook PC, usually found in high-end audio systems;
Dolby Home Theater™, delivering a richer, more engaging surround-sound experience from stereo and multichannel audio sources through headphone, 2- or 5.1-channel speaker systems;
Bass Reflex Speaker technology from harman/kardon, allowing greater amplification and clarity;
Intel Centrino Duo Mobile Technology built around the Intel Core™ Duo processor.(2)
The Qosmio G35-AV600 also features a customizable Dual Mode touch pad that can provide one-tap short cuts to launch e-mail, an Internet browser and other selected programs. The unit also includes a new fingerprint reader for added security.
Users can enjoy stunning visuals on the unit's 17-inch diagonal widescreen display with its two-lamp Ultimate TruBrite™ technology that rivals the brightness of an LCD TV, 1440 x 900 resolution, nVidia GeForce Go 7300 high-performance graphics(3) card, 256MB of VRAM(4) and the QosmioEngine, Toshiba's proprietary software that enhances digital images for crystal-clear images and bright colors.
"This latest incarnation of our award-winning Qosmio digital convergence notebook line offers the best value to consumers yet, with innovative features that further enhance the audio-video experience at a price that's hundreds of dollars less than previous models," said Jeff Barney, vice president of marketing for Toshiba's Digital Products Division. "It marks the continuation of Toshiba's overall strategy to be a market leader in both innovation and value."
The Qosmio G35-AV600 includes two 80GB 5400 RPM serial ATA hard disk drives(5) (for a total of 160GB) that incorporate Toshiba RAID software to give consumers the flexibility of optimum storage capacity using both drives or secure data redundancy on one drive, 1024MB DDR2 memory(4), and a fixed DVD SuperMulti Double Layer optical drive compatible with current DVD formats. The optical drive can nearly double storage capacity in dual-layer format.
The G35-AV600 includes the QosmioPlayer, allowing users to watch TV, DVDs or listen to CDs with a quick touch of a button on the unit or on the remote control without booting up the Windows operating system. With this feature, Qosmio owners can enjoy audio or video content within seconds just as if they were using a stand-alone TV, stereo or DVD player.
With its 5-in-1 bridge media adapter and generous connectivity options, Qosmio users can access and share photo and video content quickly and easily, or hook-up their camcorder to display home movies.
All Qosmio AV notebooks come with a one-year limited warranty(6) with Toshiba's premier global service. Customers can choose from several service options, including At-Home Repair, carry-in support at Authorized Service Providers throughout the country for same-day or next-day service, or utilize any of more than 3,000 UPS stores for packaging and delivery of the product to a centralized depot for 24-hour service turnaround.
The Qosmio G35-AV600 is currently available from ToshibaDirect (http://www.toshibadirect.com) and major consumer electronics and computer stores nationwide.
Qosmio G35-AV600 Product Specifications
| | |
| --- | --- |
| Processor: | Intel Centrino Duo Mobile Technology featuring the Intel Core™ Duo Processor(2) T2400 (Dual 1.83 GHz, 667 MHz FSB, 2MB L2 cache) |
| Display: | 17-inch diagonal widescreen Ultimate TruBrite™ TFT active-matrix LCD display WXGA with 1440×900 native resolution; QosmioEngine for enhanced display; 256MB VRAM |
| System Chipset: | Mobile Intel 945PM Express Chipset Graphics Controller: NVIDIA GeForce Go 7300 with 256MB GDDR2 discrete graphics(3) memory |
| Memory: | 1024MB DDR2 SDRAM memory(5) |
| Hard Drive: | 160GB (5400 rpm) using two 80GB Serial-ATA (SATA) hard disk drives(4) |
| Optical Drive: | Front slot-loading DVD SuperMulti Double Layer drive |
| Wireless: | Integrated Intel Pro/Wireless(7) Network Connection 3945ABG (802.11a/b/g); Bluetooth version 2.0 plus Enhanced Data Rate (EDR) |
| Ports: | 4 USB v. 2.0, RGB, TV out (S-Video and component via D-connector cable), AV IN (S-Video and connector and composite/monitor/line-IN), RJ-45 LAN port, RJ-11, i-Link1394, S/PDIF Optical Audio Output |
| TV Tuner: | Integrated Toshiba TV Tuner |
| Input Devices: | QosmioPlayer (instant-on CD/DVD/TV), Microsoft Windows Media Center Edition remote control with numeric keypad, keyboard, mouse; Dual Mode Pad pointing device |
| Slots: | 5-in-1 Bridge Media Adapter (Secure Digital, Memory Stick™, Memory Stick PRO™, Multi Media Card, xD Picture Card); PCMCIA PC Card slot; ExpressCard slot |
| Audio: | Dolby Home Theater™; harman/kardon stereo speakers; 1-bit digital amplifier |
| Battery: | 6-cell (4700mAh) Lithium Ion |
| Operating System: | Microsoft Windows XP Media Center Edition 2005 |
| Dimensions: | 16.0 x 11.6 x 1.79 inches |
| Weight: | 10.1 lbs.(8) |
About Toshiba America Information Systems Inc. (TAIS)
With headquarters in Irvine, TAIS is comprised of three divisions: Digital Products, Digital Solutions and Storage Device. Together, the three divisions provide mobile products and solutions, Internet access plans, communications, storage and imaging products and services. Products include industry-leading portable computers, projectors, telephony products, digital imaging systems, wireless solutions and services, and DVD/CD recordable products and hard disk drives for computers.
TAIS provides sales, marketing and services for its wide range of information products in the United States and Latin America. TAIS is an independently operated company owned by Toshiba America Inc., a subsidiary of Toshiba Corp., a world leader in high technology and integrated manufacturing of electrical and electronic components, products and systems. Toshiba has global sales of over $52 billion and more than 300 subsidiaries and affiliates worldwide. For more information, visit the company's Web site at http://www.toshiba.com.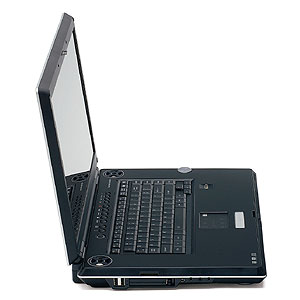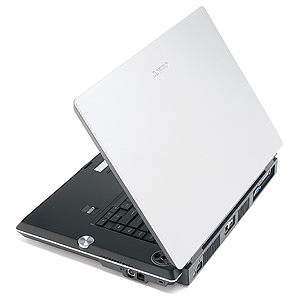 (1) Reseller prices may vary. ESUP means "Estimated Single Unit Price"
(2) Processor. CPU performance may vary. See Processor Legal Footnote at http://www.info.toshiba.com
(3) Graphics. GPU performance may vary. See Graphics Legal Footnote at http://www.info.toshiba.com
(4) Memory. Memory size may vary. See Memory Legal Footnote at http://www.info.toshiba.com
(5) Hard Disk Drive Capacity. Hard drive capacity may vary. 1 Gigabyte (GB) means 1000 x 1000 x 1000 = 1,000,000,000 bytes using powers of 10. See Hard Disk Drive Capacity Legal Footnote at http://www.info.toshiba.com
(6) Warranty. The terms and conditions of Toshiba's standard limited warranty, extended warranty and service upgrade terms and conditions are available at http://www.warranty.toshiba.com.
(7) Wireless. May require purchase of additional software, external hardware, or services. Transmission speeds may vary. See Wireless Legal Footnote at http://www.info.toshiba.com
(8) Weight. Weight may vary. See Weight Legal Footnote at http://www.info.toshiba.com