Swann announced their first high definition wearable video camera with a detachable LCD viewer. The Swann Freestyle HD captures 1080p video with up to 3x digital zoom or takes 8-megapixel photos.
Housed in a sturdy case that is waterproof up to 65', Swann Freestyle HD can be worn on the body or mounted to bikes, cars, helmets, skateboards and more via a range of included interchangeable mounts and brackets. In addition, the Swann Freestyle HD can be used as a standard point & shoot camera, featuring both single shot and rapid fire picture taking. Video is shot in stunning professional-grade 1080p HD (1920 x 1080 pixels), boasting 30 fps, 3x digital zoom and stereo audio. Swann has also included a wireless remote control that lets users operate the camera while it's mounted and out of arms reach.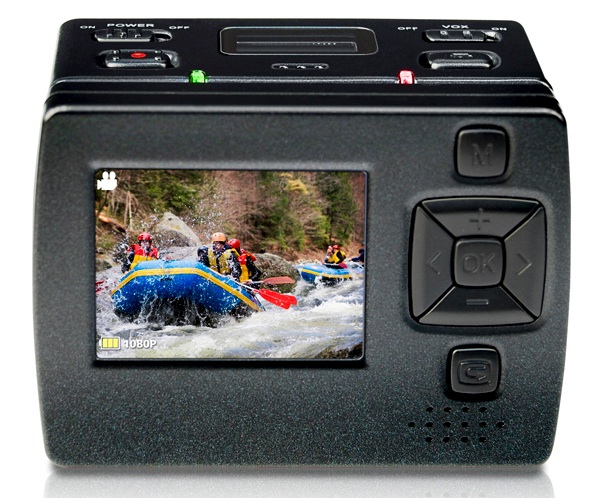 Real-time viewing is made possible by the detachable 1.5″ LCD screen, so you immediately see if you've captured the shot. Swann Freestyle HD also allows you to watch your footage afterwards on an HDTV via an HDMI cable or you can transfer your recording to the computer via a MicroSD card or the included USB cable for editing or sharing on social media networks. The Lithium-ion battery is also rechargeable via USB, giving users up to 2.5 hours of recording time per charge.
"Swann Freestyle HD boasts an impressive feature set, including a LCD viewing screen, full 1080p recording and a dual function camera and video recorder. These features paired with the rugged dependability our customers have come to expect from Swann products make the Swann Freestyle HD what we believe to be one of the best sports action video cameras on the market," said Guy Pithie, Swann VP of Sales.
Accessories Included
Freestyle HD Wearable Video Camera
LCD Screen
Waterproof Case
Remote Control
Carry Pouch
Helmet Mounting Bracket
Universal L Shaped Mounting Bracket
Universal Low Profile Mounting Bracket
Connector Tray Bracket Accessory
2 Flat Adhesive Mounting Pad
Curved Adhesive Mounting Pad
AV Out Cable
USB Cable
Power Adapter
Instructions Manual & CD
Price and Availability
The Swann Freestyle HD is available now for $279.99.