Speck Ships Four New 'SeeThru' Hard Shell Colors for Aluminum Unibody MacBooks
Speck today announced the release of its newest colors for its ever expanding line of SeeThru hard shell cases for MacBook: the new shockingly bright "hazard orange," along with purple, aqua and green. The new colors, available today for the 13″ and 15″ aluminum unibody MacBook and MacBook Pro, join the already available pink, red and clear offerings from Speck.
New Limited Edition 'Hazard Orange' Exclusively at Apple.com and SpeckProducts.com
"We're very excited about 'hazard orange,' our first limited edition SeeThru color available exclusively online," said Irene Baran, CEO of Speck. "You'll never see another hard shell case like it. With 'hazard orange', school crossing guards can now use their MacBooks instead of stop signs. Construction zones will be marked with MacBooks at the beginning and end. And most importantly, Space Shuttles will have a landing marker if the landing lights go out."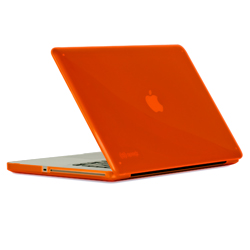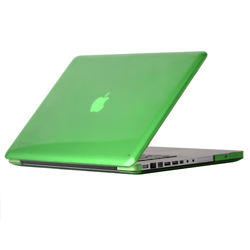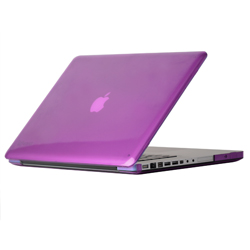 Specifically designed for the new line of MacBooks, the translucent SeeThru hard shell case snuggly fits the unibody aluminum notebooks for the ultimate in protection and style. The lightweight case, which conveniently and easily snaps onto your MacBook, is perfect for toting your notebook wherever you may need to go without ever worrying about bumps and scrapes. All SeeThru hard shell MacBook and MacBook Pro case colors are available today for $49.95 MSRP.
Limited edition "hazard orange" colored SeeThru for 13″ MacBook and 15″ MacBook Pro is available only online via Apple.com and SpeckProducts.com.