Brings your laptop content to your desktop computing environment for convenient use of speakers, mouse, keyboard & external monitor
Source R&D just announced the availability of the Warpia Easy Dock (model SWP200), which will allow users to wirelessly connect their notebook/netbook/Macbook to any traditional desktop setting. With the Easy Dock's straightforward plug-and-play interface, consumers can have both the convenience and portability of a laptop, as well as the comfort of a desktop computer. Easier on the eyes, ears and hands, users will no longer have to squint at a miniature screen, deal with a below average sound quality, or fumble with a tiny keyboard.
Based on wireless technology from Wisair, a leading provider of single-chip based Wireless USB solutions, the Easy Dock consists of a USB dongle that connects to your laptop and a receiver that connects to your monitor, mouse, keyboard, and speakers. Your laptop will instantly recognize the dongle and begin submitting a wireless signal to the receiver, transmitting the image with a resolution of up to 1400×1050 to your monitor's screen.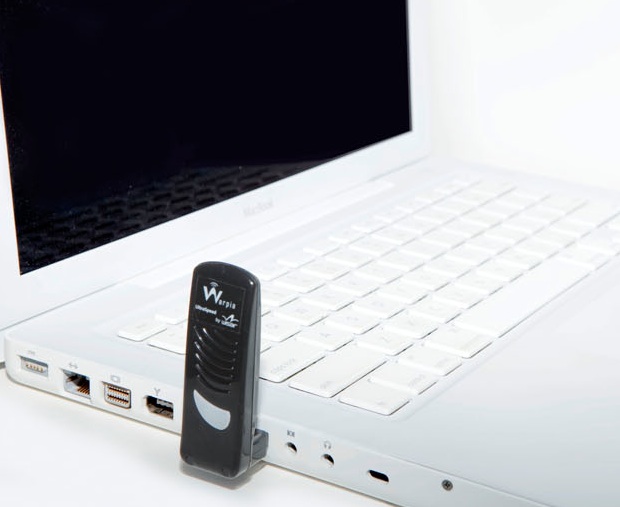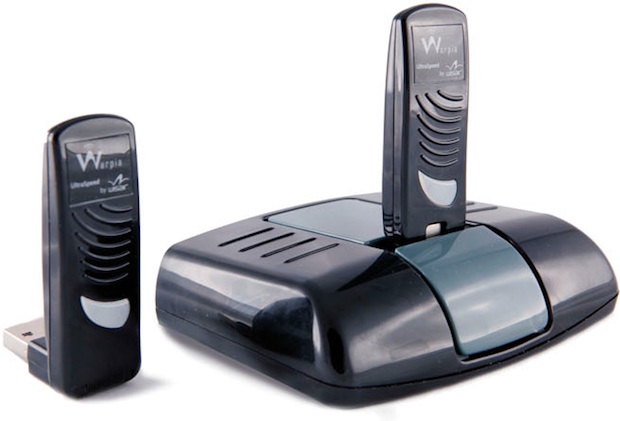 "Perfect for professionals working from home, students on-the-go, or families with both MacBook and PC laptops, the Easy Dock gives customers ultimate portability and comfort," says Marc Levaggi, VP of Marketing for Source R&D. "They can take their compact notebook to business meetings, while still having the option to do more intensive work at home with a full-size keyboard and monitor. It's also a great solution for those who want to play media on high quality speakers."
Compared to other laptop docks on the market, Easy Dock stands out for its wireless quality; adding capability without contributing to cable clutter. Priced affordably at $149.99, the Easy Dock and works with Windows 7, Vista, XP, Mac OS X Leopard, and Snow Leopard. For more information, please visit http://warpia.com/Product_Guide-Easy_Dock.pdf.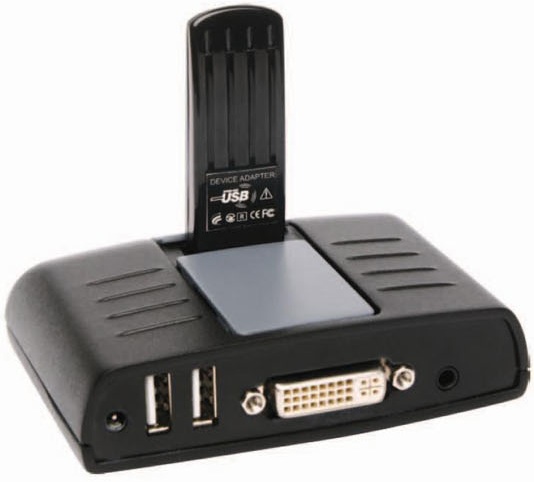 About Source R&D:
Source R&D, Inc., maker of the Warpia Wireless USB Adapter, is one of the world's premier technology providers. Specializing in emerging technologies and innovations, Source R&D serves as a vital link in the technology value chain by creating sales and profitability opportunities for OEMS, ODMs, vendors and resellers through unique marketing programs, logistics services, backend support, financial services and product aggregation and distribution.
About Wisair:
Wisair is a fabless semiconductor company providing Ultra Wideband (UWB) and Certified Wireless USB solutions based on its CMOS single chip. Recognized for their superior coverage, and throughput, Wisair's solutions offer the best combination of performance, price, and power consumption for Wireless USB.