Sony today announced the Sony Tablet P (formerly known as S2) which offers an innovative folding design with two 5.5-inch displays. It features a NVIDIA Tegra 2 mobile processor and is both Wi-Fi compatible and 4G capable exclusively on AT&T's mobile broadband network.
The Tablet P will run on the Android 3.2 operation system. Additional software by Sony allows its dual screens to be used for different functions simultaneously such as playing video on one screen while using the other as a controller or reading email on one screen while using the other as a virtual keyboard. The displays can also be combined to form a single large screen for Internet browsing and more. By holding the device vertically, you can also read eBooks much in the same manner you would a physical book.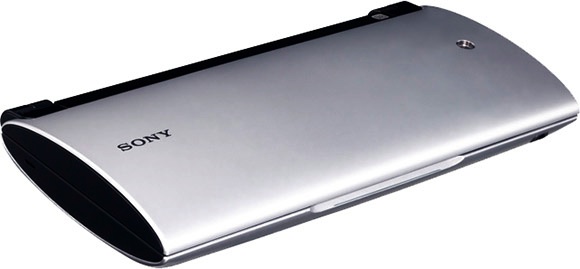 The Tablet P can access Sony's network of entertainment services which include their Reader Store, Video Unlimited, Music Unlimited and certain PlayStation games. Video, music, games and other content can be directly accessed by way of the "Favorites" menu without the need to re-launch any of the respective applications. A built-in universal IR remote allows you to view and transfer personal video, photos and music and more to your DLNA compatible PC, TV or speakers
The lightweight Tablet P weighs about 0.83 lbs. Its screen uses Sony's TruBlack technology to reduce reflection and glare from sunlight or fluorescent light for high-contrast visibility both indoors and out. Also included are front and rear facing cameras that allow for video recording and capturing still images. The device also supports micro USB interface and SD card.
Pricing and Availability
Sony says the Tablet P (model SGPT211US/S) is available (as of March 4, 2012) from AT&T for $399.99 with two-year contract or $549.99 without.