Six-Core Intel Gulftown Gaming PC
Shuttle today launched the J3 5800G desktop PC, the high-performance J3 Series model, available for U.S. pre-order starting at $1,899.
The highly-anticipated Shuttle J3 model is designed for gamers and enthusiasts requiring the highest performance in the smallest size. It supports high to extreme performance configurations up to the Intel Core™ i7-980X Extreme Edition "Gulftown" — the world's fastest processor featuring six-cores — and the NVIDIA GeForce GTX 480 — the world's fastest graphics card.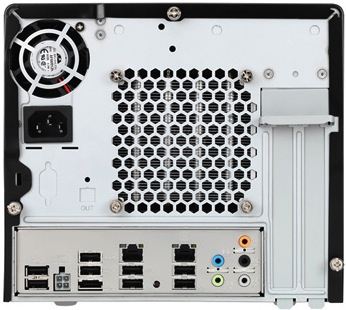 "The Shuttle J3 is the ultimate PC for gamers and enthusiasts," said Nicolas Villalobos, Director at Shuttle Computer Group in Los Angeles. "No one else's PC is capable of fitting everything we can in terms of performance, in something of this size, with industry-leading thermals and rock-solid stability."
For a limited time and only while supplies last, any Shuttle J3 5800G desktop pre-ordered directly from Shuttle's U.S. website will come with a free bundle package which includes a full retail version of Tom Clancy's Splinter Cell Conviction™ PC game.
About Shuttle
For over 25 years, SHUTTLE has designed, manufactured, and delivered innovative premium PC solutions that are still unmatched in the industry. SHUTTLE is the creator of the XPC, the first and smallest small form factor (SFF) PC to use standard desktop components, delivering the performance of a full size PC. SHUTTLE is also the innovator behind I.C.E. and OASIS cooling, a patented heat-pipe solution that is custom made for the XPC. Today, SHUTTLE continues to lead the industry with its portfolio of award-winning barebones and solutions for the digital lifestyle.