First External Hard Drive With Reduced Standby Power Consumption of 95 Percent
Samsung Electronics Co., Ltd. today announced that its new 3.5-inch external hard drive, STORY Station, will feature the industry's first standby power consumption below a watt starting in November. The reduced standby power level easily meets requirements for the forthcoming European Union's EuP (Energy Using Products) Directive for Standby Regulation, effective January 2010.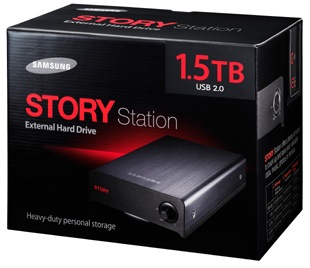 Samsung has lowered the standby power consumption by over 95 percent, to 0.09W from the conventional level of 2.5W, a move that will cut down on indirect CO2 emissions. Samsung's introduction of the low standby power level is the first for any 3.5-inch external hard drive.
"User requirements for external hard drives now include eco-friendliness and lower power levels in addition to performance, reliability and exceptional design," said C.H. Lee, vice president, Storage sales & marketing, Samsung Electronics. "Samsung's STORY Station, which has been praised for its appealing external-drive design, takes a huge step forward in setting the stage for the timely introduction of environmentally-conscious hard drive technology."
The reduced power level for standby mode was achieved by adopting a new circuit structure, which makes the drive non-operational when the power cable is connected and the USB port is not.
Samsung's 3.5-inch STORY Station external hard drive line up is available globally in densities ranging from 500 gigabytes (GBs) to two terabytes (TBs) and features Samsung Auto Backup for ongoing data preservation, SecretZone™ software for personal data encryption and SafetyKey™ for password protection.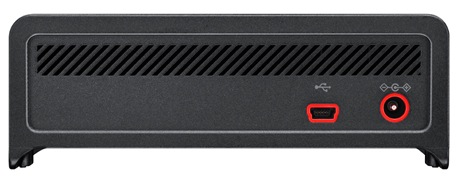 The lowered standby power feature will be adopted in all STORY Station drives shipped from early November 2009.
samsung story station Reviews
From Critics Around the Web