Samsung announced the DA-E750 Audio Dock for both Galaxy S smartphones as well as Apple iOS devices including iPods, iPhones, and even iPads via unique dual docking structure. The audio dock features hybrid vacuum tube amplifier technology, a 2.1-channel speaker and powerful built-in subwoofer with 100 watts of sound, analog (composite) input and a USB port to play audio files directly from a thumb drive, music player or portable hard drive. MP3, WMA and WAV file formats are supported.
Previously only available in premium audio products, vacuum tubes amplifiers have been praised by audiophiles for producing more natural sounds, but these sounds were occasionally subject to distortion. Digital amplifiers deliver clear sound output, are more energy efficient and can fit into a smaller form factor. By combining the best of both, Samsung has achieved a technology breakthrough, thereby raising the bar in sound quality for mainstream audio products. The vacuum tube is used in the pre-amplifier while the power amplifier uses digital technology so the audio dock is able to maintain its beautifully slim body.
In addition, the DA-E750 supports wireless audio file playback through AllShare for Samsung Galaxy devices and Airplay for Apple devices, or via Bluetooth enabled devices. For added convenience, the audio dock will simultaneously charge the Galaxy S II or iOS device while streaming music.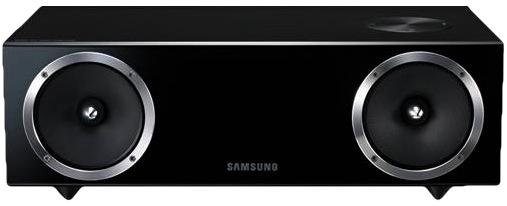 Samsung will also offer the DA-E670 Audio Dock with the same features, minus the vacuum tube amplifier. It provides 40 watts of power and an integrated subwoofer that allows users to experience an enhanced bass response than what is available on conventional docking stations.
Price and Availability
The Samsung DA-E750 will be available May 2012 for $799.99
The Samsung DA-E670 will be available May 2012 for $449.99