Razer introduced the 17-inch Razer Blade Gaming Laptop with a full aluminum chassis featuring true portability, incredible performance, and an all-new revolutionary user interface. The Razer Blade measures 0.88 inches thin, less than half that of current mobile gaming systems, and weighs only 6.97lbs, achieving a balance between portability and performance. Razer claims it is the thinnest 17-inch gaming laptop available today.
Developed in partnership with Intel, the Razer Blade features a fast Intel Core i7 processor and a high performance NVIDIA GeForce graphics processor. The hardware was designed to run the most demanding games of today without sacrificing the laptop's portable form factor. The Razer Blade also does not compromise on screen size as it comes with an incredible LED-backlit high-definition 17″ display.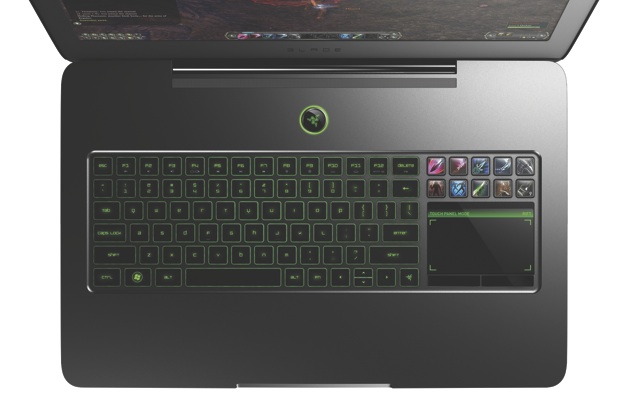 The Razer Blade features the Switchblade User Interface – Razer's multi-award winning, highly intuitive interface technology. The interface is comprised of 10 dynamic adaptive tactile keys for easier access of in-game commands, and an LCD capable of two modes: one mode that displays in-game information when a mouse is in use; and another mode that functions as an ultra-sensitive, multi-touch panel designed for gaming on the go.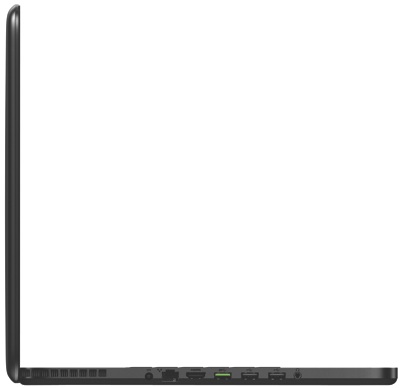 Specifications:
2.8GHz Intel Core i7 2640M Processor
8GB 1333MHz DDR3 Memory
17.3″ LED Backlit Display (1920×1080)
NVIDIA GeForce GT 555M with NVIDIA Optimus Technology
2GB Dedicated GDDR5 Video Memory
Built-in HD Webcam
Integrated 60Wh Battery
320GB 7200rpm SATA HDD
Wireless Network 802.11 b/g/n Compatible
HDMI connector
1 x USB 3.0
2 x USB 2.0 (always on power)
3.5mm audio microphone/headphone combo jack
Gigabit Ethernet port
Bluetooth 3.0
Weighs 6.97lbs
16.81″ (Width) x 10.9″ (Depth) x 0.88″ (Height)
Price and Availability
The Razer Blade Gaming Laptop will be available Q4 2011 for $2,799.99.