–VGA-Color Nanotech Sensor, SMPD, Takes Digital Pictures in the Dark – Without a Flash–
–Hand Size Bio Sensor, AccuFat, Measures Fat Anywhere On Body–
Seoul, Korea — January 22, 2007 — Planet82 Inc., a global leader of nanotechnology, today announced the successful debut of the industry's first full-color imaging sensor, SMPD (Single carrier Modulation Photo Detector), and the world's first Near Infrared (NIR) body fat meter, AccuFat, at Consumer Electronics Show (CES) 2007. Planet82's showcase of its VGA-color, SMPD chip for taking images in the dark without a flash and its NIR personal body fat meter, AccuFat, gave the world its first demonstration of the latest advances in imaging and bio meter technologies available for demonstration today.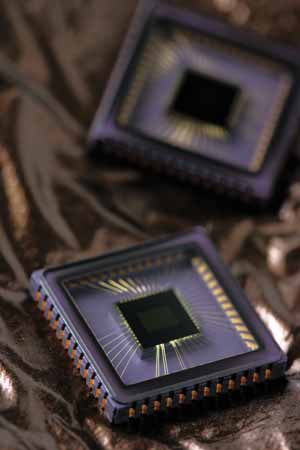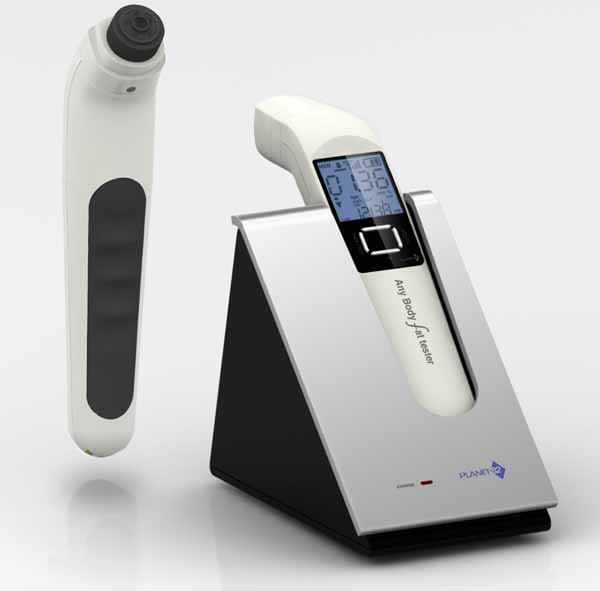 CES has always been a showcase for displaying the latest advances consumer technologies such as the VCR, CD player and video recorder. CES 2007 was no exception with Planet82's live demonstrations of world's first full-color SMPD nanotech sensor for taking photos and video in the dark and the much anticipated hand size AccuFat personal body fat meter.
"We were pleased by the incredible reception to our nanotech SMPD imaging sensor and Near Infrared AccuFat body fat meter," said Dr. Hoon Kim, Ph.D., and chief technology officer for Planet82. "Planet82's SMPD and AccuFat are examples of emerging technologies that will enable manufacturers to make futuristic devices a reality today — whether it is a new body fat reader for a doctor's office or a car with rear view night-vision."
Poised for remarkable growth, Planet82's successful demonstrations of the SMPD and AccuFat at CES 2007 are due primarily to the company's ability to make continual technological advancements. Currently, Planet82 is working with global regulatory organizations and technology partners to make these technologies available industry-wide.
Planet82 Works on Mass Production Partnership for SMPD:
Currently, Planet82 is working to develop a partnership for the mass production of the SMPD. Planet82 is in the process of conducting tests for a number of SMPD-based applications, including those for Closed-Circuit Television (CCTV) cameras, mobile phones, digital still cameras, and night-vision and rear-view sensing automobiles. Planet82 is also exploring SMPD-based applications in healthcare, the military and environmental industries. With the SMPD, manufacturers can cost-effectively build a new generation of digital cameras, mobile phones, surveillance cameras and, night-vision and rear-view-sensing cars that take clearer, crisper images in low-light situations without the distortion or energy-drain of a flash.
AccuFat in Review with Key Regulatory Organizations:
Currently, AccuFat is in review with the Conformite Europeenne (CE or European Health & Safety Administration) and the Korea Food & Drug Administration (KFDA) for their approval. Planet82 is also planning to apply for approval of the AccuFat with the U.S. Food & Drug Administration (FDA) in the near future. AccuFat is ideally suited for new applications in the healthcare and fitness industries where board certified bariatric surgeons and endocrinologists can use the meter as part of a treatment program for obesity-related diseases such as diabetes and thyroid disease. For plastic surgeons conducting liposuction, AccuFat can be used for pre-surgery measurement and post-surgery analysis. Fitness trainers, athletic coaches and nutritionists will also be able to use AccuFat for their health and sports patients. Eventually, a retail version of AccuFat will be made available to consumers for personal use.
About SMPD
The new VGA-color SMPD combines the clear image quality, high sensitivity, and wide dynamic range of existing imaging technology with powerful nanotechnology making it 2,000 times more light-sensitive and 50 percent smaller than traditional CMOS and CCD sensors. SMPD-enabled devices take clearer, crisper images in low-light situations without the distortion or energy-drain of a flash. Planet82's Planet82 SMPD technologies include a black and white, full-color VGA and two mega pixel color sensors.
About AccuFat
AccuFat is the world's first, NIR sensor for detecting personal body fat anywhere on the body. AccuFat uses optical nano-biotechnology to measure body fat with a NIR light source, a photo diode that contains five LEDs (Light Emitting Diodes). AccuFat's unique design enables it to detect light wavelengths into the infrared band to take measurements of up to 50 mm of subcutaneous fat. Using NIR, AccuFat detects the reflected signal from the fat layer and displays its thickness on its screen. Recommended areas of the body to use the AccuFat meter on include, but are not limited to, the abdomen, suprailiac, hip, thigh and triceps.
About Planet82
Headquartered in Seoul, Korea, Planet82 is a global leader of nanotechnology. In 2003, Planet82 acquired the patent and intellectual property rights to mass-produce nano photodiode and nano biotechnology services from the Korea Electronics Technology Institute (KETI). Today, Planet82 leads the development of the world's first Single carrier Modulation Photo Detector (SMPD) image sensor, enabling cameras to take high-resolution photos or video in the dark — without a flash. Planet82 is listed on KOSDAQ. Additional Planet82 information and high resolution photos are available at Planet82's virtual online press kit at http://www.virtualpressoffice.com/presskit/index.jsp?showId=1136771688404&companyId=1166245852045