Today, at CeBIT 2008, T-Mobile and Nokia announced the Nokia 6650, a stylish and easy to use device optimized for use with T-Mobile services. Available exclusively for T-Mobile International customers, the Nokia 6650 is equipped with the latest wireless features, such as an integrated GPS and multimedia player, allowing T-Mobile customers easy access to a wide range of services such as web'n'walk, MyFaves, Mobile Jukebox and NaviGate.
The Nokia 6650 will be available from T-Mobile during the third quarter at T-Mobile sales points across Europe at a very attractive price. In Germany for example, the Nokia 6650 will retail for just 1 euro together with the Relax 100 rate.
The Nokia 6650 – exclusive multimedia device
The stylish, stainless-steel clad fold design is equipped with state-of-the-art multimedia features and supports T-Mobile's services such as web'n'walk, a service that allows easy access to the Internet on mobile devices. High-speed HSDPA data connectibity enables fast web browsing and downloading while the 2.2″ TFT QVGA color display can display up to 16 million colours, making browsing and viewing photos, videos and menus a pleasure. T-Mobile service My Faves keeps you in touch with the people that matter the most while benefiting from the device's extensive talk time. Mobile Jukebox users will appreciate the dedicated keys for the music player. Furthermore, the Nokia 6650 has built-in AGPS (assisted GPS) to enable quick positioning with NaviGate route management.
The Nokia 6650 comes with a 2 megapixel camera with flash, 30 MB of internal memory and a micro SD card slot, FM radio and many other features. Images and videos can be uploaded to the web, sent from phone to phone via a wireless Bluetooth connection, or viewed in full color on the device's large display.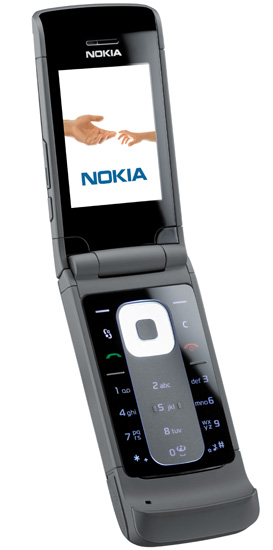 About T-Mobile International
T-Mobile International is one of the world's leading companies in mobile communications. As one of Deutsche Telekom`s operating segments, T-Mobile concentrates on the most dynamic markets in Europe and the United States. Almost 120 million mobile customers were served by companies of the Deutsche Telekom group by end of 2007. The common technology platform is based on GSM, the world's most successful digital wireless standard. This also makes T-Mobile the only mobile communications provider with a seamless transatlantic service.
T-Mobile also is partner of FreeMove, an alliance consisting of four of Europe's leading mobile companies – Orange, TIM (Telecom Italia Mobile) T-Mobile and TeliaSonera – to help their customers communicate as easily while travelling abroad as they do at home.
About Nokia
Nokia is the world leader in mobility, driving the transformation and growth of the converging Internet and communications industries. Nokia makes a wide range of mobile devices and provides people with experiences in music, navigation, video, television, imaging, games and business mobility through these devices. Nokia also provides equipment, solutions and services for communications networks.