12-megapixel Compact Camera with Touch Screen Technololgy and HD Movie
Nikon just announced the 12-megapixel COOLPIX S4000 Digital Camera which comes equipped with a touch-screen interface that places the camera's controls at the users' fingertips. The COOLPIX S4000 incorporates a new 3.0-inch 460,000-dot touch-panel Clear Color Display LCD, which makes it easy to compose, review, edit and share pictures.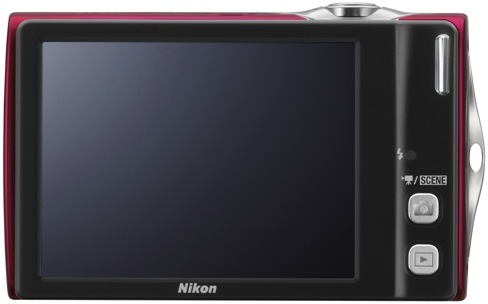 To fully utilize the touch-screen interface, the COOLPIX S4000 comes with several advanced shooting features. With Touch Shutter, users can select their subject by a single touch on the screen to adjust focus and exposure, and to automatically release the shutter. When selected, Subject Tracking can automatically follow and focus on a subject selected by touching the screen, such as a fast moving child or a pet throughout the frame.
At the touch of a finger, users can record HD movies (720p) to create and share. The S4000 also includes user-friendly modes like Scene Auto Selector, which automatically recognizes the scene in your picture and adjusts camera setting to take the best photo possible for the given conditions.
The 12-megapixel COOLPIX S4000 features include:
4x wide-angle Zoom-NIKKOR lens
ISO sensitivity to 3200
4-way VR Image Stabilization System
Subject Tracking
Scene Auto Selector Mode
Nikon's Smart Portrait System
The COOLPIX S4000 digital camera will be available in March 2010 for $199.95 MSRP in a choice of vibrant colors, including plum, champagne silver, pink, red and black.