Nikon announced the ultra-compact, 10-megapixel COOLPIX S01 digital camera that combines advanced imaging technology, style and affordability into an ultra-mini camera body that's easy to use. Its compact size makes the camera small enough to fit into a user's pocket, so they can take it with them anywhere, whether spending a day on-the-go or a night out on the town.
The new COOLPIX S01's attractive, beautiful styling screams to be seen and encourages users to carry it everywhere because of its small size. The S01 features a simple home screen and user interface with shortcut menus for quick operation to make it easy to capture incredible images and flattering portraits.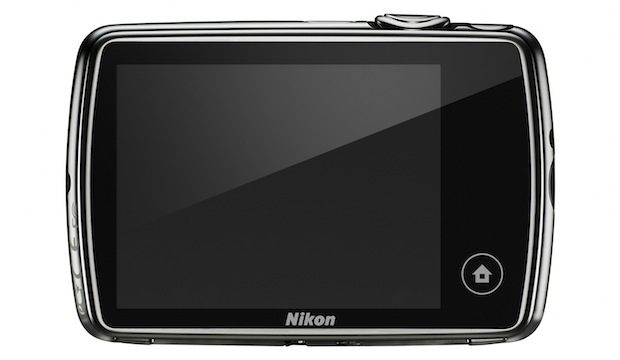 The COOLPIX S01 packs great image quality into an ultra-compact and stylish camera body, allowing users to be ready for fun and spontaneous shooting. Weighing approximately 3.4 ounces with an extremely small form factor (3.1 x 2.1 x 0.7 in.), the S01 is a versatile point-and-shoot that easily slips right into any user's pocket. Stainless construction and processing prevents the glossy exterior from being scratched.
The COOLPIX S01 also features an easy-to-use touch-screen operation system. The new graphic user interface (GUI) offers an easy-to-tap four-segment home screen that streamlines operation. Even for first-time point-and-shoot users, various functions can be comfortably accessed through touch operation. By tapping a subject, the shutter is automatically released when focus and exposure are fixed while various image effects set prior to shooting can be applied to pictures. Additionally, simple in-camera retouching of photos can help the user relive their perfect memory.

Easy Auto Mode helps users to reliably capture beautiful pictures with the COOLPIX S01. By simply framing the subject, the optimal scene mode and exposure are automatically selected according to the unique shooting situation. The user can rely on the camera's auto operation even for night portraits or backlit subjects to enable smooth shooting in any scenario. Six applicable scene modes such as portrait, landscape, night portrait, night landscape, close-up and backlighting help the user flatter subjects in nearly any light.
Despite its tiny size, the camera benefits from quality NIKKOR optics, sporting a 3X wide-angle zoom NIKKOR lens (29 to 87mm, 35mm equivalent). A high-speed and accurate EXPEED C2 image-processing allows for fast use, but also yields vibrant colors and even skin tones in images. Additionally, a built-in Xenon flash ensures balanced exposures in low light conditions.
Price and Availability
The Nikon COOLPIX S01 will be available in September 2012 for $179.95 in a variety of colors including Red, White, Silver and Pink. See more digital cameras.