NETGEAR Ships High-Performance, Expandable, Gigabit-Speed "Storage Central Turbo" for Sharing and Safeguarding Valuable Data; Accommodates Two Serial ATA Drives of any Size and Provides Disk Mirroring and Automatic Backup of Digital Files with Gigabit Ethernet Performance
NETGEAR, Inc. (NASDAQGM: NTGR), a worldwide provider of technologically advanced, branded networking products, today announced worldwide availability of its Storage Central Turbo (SC101T). This next generation of NETGEAR's bestselling Storage Area Network (SAN) product line is the industry's most versatile, high-performance, affordable networked storage solution that simultaneously shares and protects digital assets such as music, photos, videos, HD movies, and data files. Incorporating Zetera's powerful Z-SAN technology, this robust and easy to use storage solution was previewed at the Consumer Electronics Show (CES) in January.
"We are very excited to build on our bestselling Storage Central product by introducing our high-performance Storage Central Turbo," said Sam Feng, director of product marketing for NETGEAR's network storage products. "This next-generation storage solution gives users the flexibility to place the unit on a network and have a centralized data repository, enabling them to share and back up any digital file from multiple networked computers — at fast Gigabit Ethernet transfer speeds. Furthermore, with the introduction of the Storage Central Turbo, and our newly acquired ReadyNAS line of products, NETGEAR has a complete line of storage solutions to meet any of the varying needs of today's consumer or small business."
NETGEAR's original Storage Central (SC101) product, introduced in the fall of 2005, is one of the most widely distributed consumer network storage devices on the market. The Storage Central Turbo (SC101T) is designed to further enhance the end-user networked storage experience via Gigabit speeds, faster SATA disk drives, greater flexibility and secure mirrored data protection. It functions much like a locally attached USB disk drive, but remains accessible from several Windows PCs on the network. Users of this storage solution will benefit from a simple setup process using the included Smart Wizard installation CD.
Utilizing Zetera's innovative Z-SAN technology, the Storage Central Turbo delivers a critical blend of enterprise-quality scalability and performance while remaining affordable for consumers. Supporting up to two 3.5-inch Serial ATA (SATA) disk drives of any capacity (not included), the Storage Central Turbo is the premier expandable solution for users to store music, photos, videos, HD movies, and data files. Users are able to upgrade their SATA drives, or expand storage capacity indefinitely by simply adding extra Storage Central Turbo devices to their network. Its Gigabit Ethernet interface enables faster file transfers than previously available for homes and small businesses.
The novel device also comes equipped with disk mirroring to help protect valuable data from being lost. Advanced backup and synchronization software from SmartSync™ protects data automatically by making real-time copies of data on two separate hard drives. New data disk volumes can be configured as public or private and password protected, ensuring maximum security for sensitive files.
"The worldwide market demand for consumer network storage is in the midst of a marked increase in conjunction with the digital revolution and the upsurge in volume of digital assets acquired per household," stated Joyce Putscher, principal analyst for home networking/digital home research at In-Stat, a leading market research firm. "Companies such as NETGEAR that familiarize consumers with the enormous benefits of implementing a centralized, redundant storage solution that is price-sensitive, user-friendly, fast and safe will do very well in this ever-expanding market."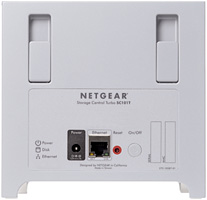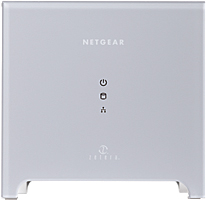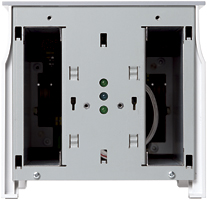 Backed by a one-year warranty and 24/7 technical support, the Storage Central Turbo is available now via leading retailers, direct marketers, e-commerce sites and value-added resellers, at a suggested retail price of $199.00. High-resolution photos of NETGEAR's Storage Central Turbo (SC101T) are available at: http://netgear.com/Products/Storage/NetworkStorage/SC101T.aspx
More details on the Storage Central Turbo are available in an interview with Prasad Shroff, product line manager for storage products at NETGEAR. The podcast can be downloaded at: http://upload.podtech.net/upload/Netgear_PrasadShroff_editmix.mp3
About NETGEAR, Inc.
NETGEAR (NASDAQGM: NTGR) designs technologically advanced, branded networking products that address the specific needs of small and medium business and home users. The Company's product offerings enable users to share Internet access, peripherals, files, digital multimedia content and applications among multiple personal computers and other Internet-enabled devices. NETGEAR is headquartered in Santa Clara, Calif. For more information, visit the company's Web site at www.netgear.com or call (408) 907-8000.