Monster introduced the patriotic, limited-edition red, white and blue iSport USA in-ear headphones for athletes featuring sweat proof and washable durability. These headphones offer an improved "OMNITIP" design over the previously announced blue iSport Immersion and yellow LiveStrong iSport in-ear headphones, claiming to provide a better fit.
Monster's iSport headphones should stay put during strenuous exercise with a unique patented proprietary in-ear clip anchor system, which fits the curve of the inner ear securely. This key innovation provides maximized comfort and an unprecedented "no-slip fit" that ensures that the headphones will not fall out and stay in the ear no matter the conditions. The new iSport USA headphone features next generation advanced earhooks for even better fit and security. The softer, pliable and more durable earhook ensures hours of comfort and fatigue-free listening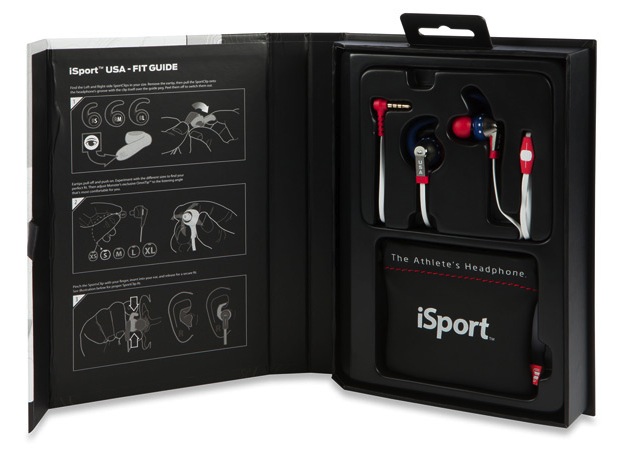 Notably, iSport USA builds on the original iSPORT Immersion's "OMNITIP" special rotating earpipe, allowing users to quickly find the ideal fit so that they can jump into their physical fitness routine without the need to constantly adjust for fit and seal. Because the angle of the OMNITIP earpipe is fully adjustable it contours to the unique angles of each ear, helping create a perfect seal when combined with the variety of included ear tips. Further enhancing their appeal for active listeners, iSport headphones feature advanced noise isolation technology that allows listeners to block out distractions.
To ensure optimum sound quality at all times, iSport In-Ear Headphones feature a tight, custom fit audio seal thanks to the patented in-ear clip system and feature a variety of ear tips and the rotating ear pipe- these technologies ensure acoustic isolation that allows you to stay focused on your workouts and achieve your fitness goals.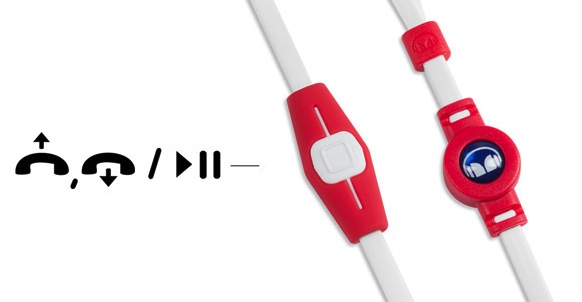 With ControlTalk Universal On-Cable Mic, the headphones offer convenient, hands-free control for talking on your smartphone or controlling music.
Price and Availability
The Monster iSport USA in-ear headphone are available now for $199.95, but only at a few select retailers during their extremely short production run. Each product will be individually serialized and will come with a letter of authenticity. See more headphones.