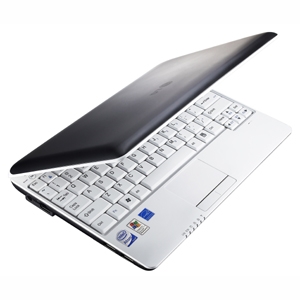 3G Enabled Netbook With SmartOn Interface Puts Users at the Center of Their Social Universe
LG Mobile Phones announced today the newest addition to their innovative product line-up with the launch of the LG X120 netbook. The first of its kind from LG, the LG X120 delivers the benefits of netbook functionality and gives users a shortcut to the fun stuff with a unique Smart On™ interface that makes staying connected faster, easier and just seconds away. Available at RadioShack, the LG X120 is the perfect computing companion for social networkers, college students and young professionals on the go.
Weighing only 2.8lbs, the slim and stylish LG X120 provides the computing power of a laptop with the freedom of a mobile device. Equipped with an innovative Smart On™ interface that loads in seconds, the LG netbook connects to web and photos, instant messaging and MP3 player with just the touch of a button. Designed with a sleek white matte exterior and fashionable blue trim, the LG X120 delivers 7 hours of battery life and built-in AT&T 3G wireless connectivity. Users can explore the internet, update blogs and download music from just about anywhere, anytime on the nation's fastest 3G network.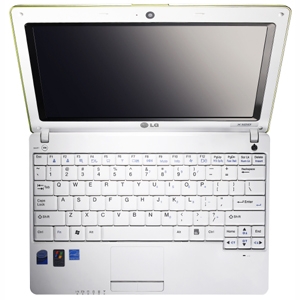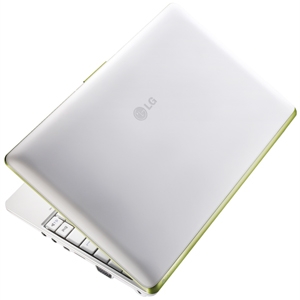 The LG netbook also features 1GB RAM and 160GB hard drive that offers users ultimate storage space for music, photos and gaming while a generous 10.1″ screen with crystal clear LED backlighting creates a viewing experience perfect for watching videos and reading e-mails while on the run. A built-in 1.3 megapixel camera and HD stereo speakers provide clear, more precise video chatting and conferencing with friends and colleagues.
"We created the LG X120 to allow consumers to stay connected on their own terms," said Ehtisham Rabbani, vice president of product strategy and marketing for LG Mobile Phones. "The Smart On™ button puts consumers seconds away from the fun stuff such as showing off your vacation photos or picking your fantasy football line-up."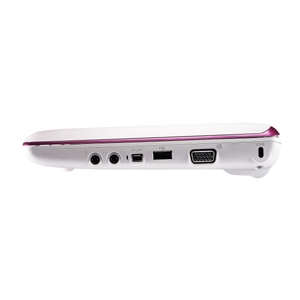 LG X120 also includes a traditional start up feature booting the complete Windows XP Operating system that allows users to plan a budget or build a basic presentation on professionally based applications. No longer limited to Wi-Fi hotspots, 3G HSDPA provides on-the-go connectivity giving users instant access to all the tools that keep them connected and make them unique.
The LG netbook will be available at select Radio Shack stores nationwide and online at www.RadioShack.com for $179.99 with a 2-year AT&T DataConnect service agreement, a $60 monthly 5GB plan.