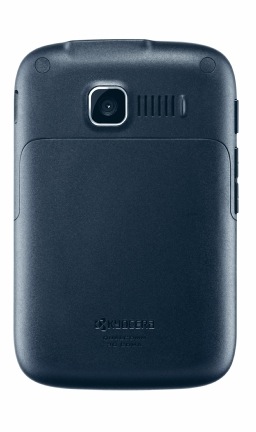 From the company that helped invent the low-cost QWERTY messaging device category with the launch of the Kyocera Strobe, the Kyocera Torino S2300 is feature-packed with a full QWERTY keyboard, 2.2 inch QVGA TFT display, 1.3 megapixel camera, and Bluetooth 2.1 technology, and has the form to go along with the function.
The Kyocera Torino S2300 is a texter's delight with SMS Chat View — threaded SMS text messaging that follows a chain of messages from a single contact — and also supports MMS, IM and email clients. Additional features include speakerphone, voice dialing, full-speed USB, 2.5 mm headset jack and BREW™ support.
Torino measures 4.06 x 2.60 x 0.59 in., weighs just 3.49 ounces and boasts a talk time up to 250 minutes and standby time of up to 225 hours. The phone will reach US markets in early 2010.