Fully Interactive Educational Experience
Kno, Inc. announced a digital textbook and dynamic learning platform specifically designed for college students. Kno, short for knowledge, is a unique two-panel, touch-screen tablet that blends textbooks, course material, note-taking, web access, educational applications, digital media, sharing and more into a more powerful and engaging educational experience. Kno was developed on open web technologies that welcome the publisher and developer communities and opens the door to unprecedented innovation in education. Its platform provides the opportunity to create new revenue streams for publishers and developers of content that can be delivered electronically to students.
Kno combines the best of the analog and digital worlds with specific capabilities for students that no other eReader, tablet, or computer can offer. It replicates the true book experience by fully preserving the publishers' carefully defined page structure. Complex charts and graphs are presented in the same manner as a physical textbook, which allow students to interact, take notes and highlight directly on the page. Each side of its innovative, two-panel interface operates independently from each other, enabling students to use both panels to display a book, or view a book on one panel and open their browser or digital notebook on the other.
Kno offers full browser support, enabling students to consume digital media, such as video or links to other web content without leaving the textbook environment. Students can also access their email accounts and for example, send coursework to their professors. Kno supports Flash, HTML5, PDF and ePub content, the underlying technologies of most publishers.
Beyond providing a more effective and efficient learning environment, Kno is profoundly practical. Kno eliminates the need for students to carry heavy textbooks, course materials, notebooks, calculators and pens, offering a lighter and more economical alternative to a back-breaking backpack.
"Today's college students have grown up in a digital world and are comfortable consuming digital media and content via the web and portable devices. By bringing that experience to their education, Kno will transform the way they learn," said Osman Rashid, Chief Executive Officer and Co-Founder. "With the help of publishers and developers, we know we can create a thriving ecosystem to benefit students and the entire education system."
Kno, Inc. is working with the top publishers to ensure availability of required textbooks and course materials for students by product launch later this year. As an example of that, Kno announced today that it has established strategic relationships with leading higher education publishers Cengage Learning, McGraw Hill Education, Pearson and Wiley to launch a student beta program in fall 2010 with a number of universities and colleges across the U.S. Additionally, further distribution and pricing details will be announced over the next few months.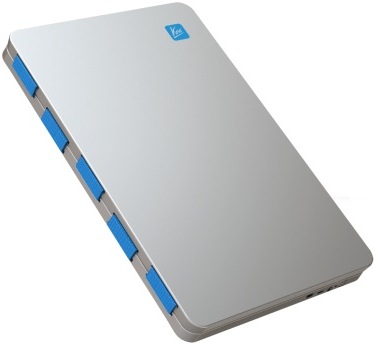 Additionally, Kno is currently working with developers and it will come bundled with a variety of innovative, education-focused applications. Simultaneously with the full product launch, Kno.com will offer a store for developers to host and sell their applications and for students to download textbooks and course materials.
"Our education-focused product is inspiring developers to create a whole set of innovative applications that leverage students course content, touch technology, video and Kno's hand-writing interface," said Babur Habib, Chief Technology Officer and Co-Founder. "Every subject — science, math, literature, history — will be enriched by new learning tools that will add excitement and discovery for students."
About Kno, Inc.
Kno, Inc. is fundamentally changing the way students learn, by offering new ways to digitally consume, organize, create and share knowledge. Kno is a transformative two-panel tablet that artfully blends the intuitive experience of the conventional textbook with a rich digital world of video, note-taking, sharing and more. Its open platform encourages publishers and developers to create and distribute innovative education applications and content. Kno, Inc. was founded in May 2009 by Osman Rashid, co-founder of Chegg and Babur Habib, a consumer electronics veteran. Kno has a world-class team of management from Apple, Cisco, HP, Intel, TiVo, Chegg and Palm. The company has received funding from Andreessen Horowitz, First Round Capital, Maples and Ron Conway and is based in Santa Clara, California.