JL Audio announced the M880-CCX 8.8-inch premium marine coaxial speaker system, offering a significant performance advantage over the previous 7.7-inch models, and a huge advantage over conventional 6.5 inch marine coaxials (at twice the cone area).
JL Audio also designed a bigger, more powerful silk dome tweeter just for this model, so high-frequencies sound just as good as the bass. A high-quality, 2-way crossover network is attached to the driver for ease of installation.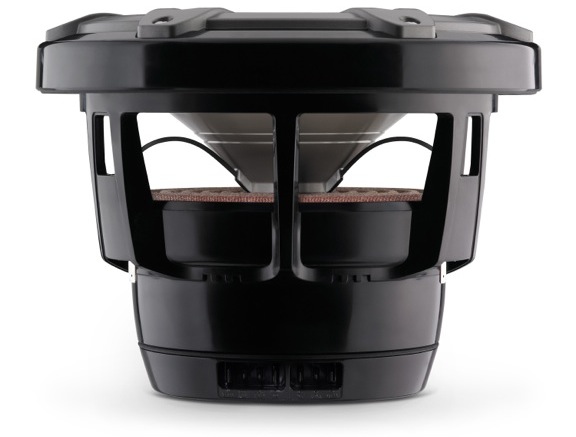 The bass is so impressive that the M880-CCX can be used without a subwoofer while still packing a serious low-frequency punch. When used with a subwoofer, they offer vastly better dynamics and mid-bass impact than smaller speakers.
Specifications
Coaxial Speaker Nominal Diameter: 8.8 in (224 mm)
Tweeter: 1.2 in (30 mm) treated silk dome
Continuous Power Handling: 125 W (RMS)
Recommended Amplifier Power:50-250 W per ch.
Frequency Response:38 Hz – 20 KHz ± 3 dB
System Efficiency: 90.5 dB @ 1W / 1m
Nominal Impedance: 4 ohm
Mounting Depth: 5.18 in (131.6 mm)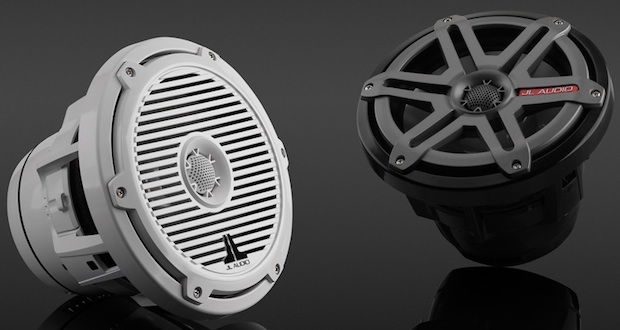 Price and Availability
The JL Audio M880-CCX marine speakers will be available Q2 2012 for $599.95/pair (white) or $609.95/pair (titanium) with either sport grille or classic grille.