Jaton will launch the new class A high-performance power amplifier Operetta series,RC7000P 7.1 channel surround sound pre-amp receiver and 1080P 3LCoS Porjector at Las Vegas, CES 2007 High Performance Audio Exhibition section. The introducing product line presents a guarantee on superior sound, rich experience, and reliable performance.
Operetta Amplifier
The Operetta amplifier is designed in 3 different models: 140 Watts x 5 Channel, 300 Watts x 2 Channel, and 500 Watts Mono.
The best design feature of Operetta is the signal processing and the noise reduction. Its special filter circle eliminates almost 100% of noise and gives users crystal-clear audio experience.
The "Maximum Input Level" AP testing graphic below shows that the THD level is below 70 dB when input signal goes up to 5 V rms @ 1 Watts, 8 Ohm output setting. This means you don't hear any noise from your speakers after you turn the volume to maximum and pause the music playing.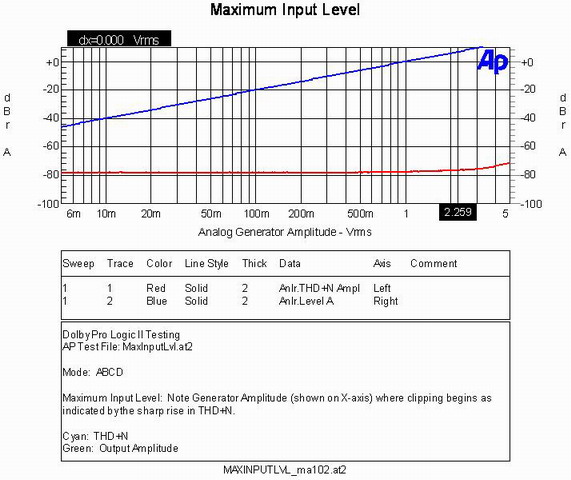 RC7000P Pre-Amp Receiver
The RC7000P pre-amp receiver decodes the digital PCM 24 bits audio input signal to a 7.1 surround sound output. It also can be changed to 3 x stereo to connect to 3 different rooms. The front panel design is clean and classic and well arranged for simple usage.
The built-in a + 6 dB video signal enhancement is another superior feature of the RC7000P pre-amp receiver. It outputs a progressive picture even for long-distance connection. For achieving the prefect audio setting with an ease of use, the channel audio delay and volume control are designed as individual components for the AV integrator. The 5 equalizer modes offer users various options to experience their favorite fever music.
HD900 1080P 3 LCoS Projector
The HD900 displays professional film-like images to the best. It is equipped with state-of-art video processing Silicon Optix HQV Realta chip. with full High-Definition 1920 x 1080 progressive resolution 3 LCoS micro-display.
Its superior color balance with 6000:1 Native Contrast Ratio reproduces ultra high contrast and vivid details of natural tones and textures.
Company Website: www.jaton.com