Features DivX video playback and a Digital Panel with Enhanced Resolution for Media Viewing for iPod & DVD, SD / MMC / USB Slot, Digital Photo Frame Capability
iLuv, the leader in innovative audio solutions, is proud to announce the availability of their best 2009 invention from a new line of enhanced and creative products, the i1166, 9″ Portable Multimedia Player for iPod and DVDs. The "CES Best of Innovation 2009" award winner in the Portable Multimedia Accessories product category, the i1166 features an iPod-friendly user interface (UI) and brings hours of widescreen personal multimedia entertainment to travelers starting mid October 2009 at i-luv.com for the MSRP of $269.99.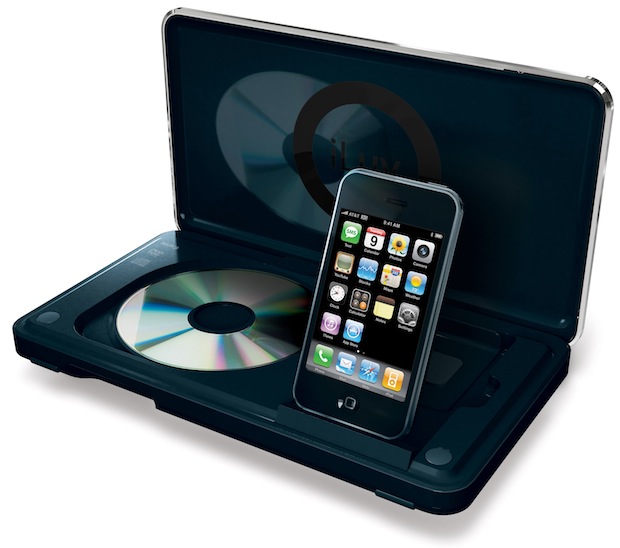 "We are confident that the i1166 will blow away every gadget lover's expectations with what it can do and get tremendous attention from the holiday gift buyers. There's virtually nothing it cannot play! We proved that we listen to our customers' need by upgrading the picture quality, enhancing the playback solutions, and building it user- friendly." says Howard Kim, iLuv Marketing Manager. "I can proudly say we're introducing the most advanced portable multimedia player up to date"
Features for Your iPod
Play video content of your iPod on the 9″ widescreen digital TFT LCD Full control of your iPod with user friendly graphic interface Charge your iPod when docked (with AC adapter)
Compatible with iPod touch 2nd generation, iPod nano 5th generation, iPod nano 4th generation, iPod touch, iPod nano 3rd generation, iPod classic, iPod with video
Features for SD/MMC, USB and DVD Player
Watch your favorite movie or TV show files on SD/MMC memory card or USB flash drive
DivX certified
Play DVD videos on the widescreen digital TFT LCD
Enhanced user interface with detailed controls
Convenient OSD (On-Screen Display)
Multiple subtitle, angle, and audio functions and fast motion playback
Supports 3 power sources: AC, DC and Built-in Li-Polymer rechargeable battery
Playable Media: Audio CD / VCD / SVCD / DVD / CD-R / CD-RW / DVD±R / DVD±RW / DivX / MP3 / WMA / JPEG
Connectivity includes two 3.5mm stereo headphone jacks
Dimensions(WxHxD) 11″ x 6.1″ x 1.9″
Remote Control included
About iLuv:
iLuv is a brand of jWIN Electronics Corp. dedicated to developing IT peripheral products, unique audio video products and accessories for portable media players and other personal entertainment devices. The iLuv i1166, iMM9500, iMM183, iSP200 and i303 were recognized as CES Innovations 2009 Design and Engineering Award Honorees including the "Best of Innovations 2009" for i1166 in the Portable Multimedia Accessories Product category. This follows on iLuv previously winning two CES Innovations awards in 2007 and three in 2008.