iBUYPOWER announced the Intel Z68 Core i5 and Core i7 powered desktop PC systems. The new Z68 chipset combines the best features of previous generations of Intel CPUs with the ability to overclock both K SKU systems and integrated GPUs and offers graphics port capabilities. The new processors also feature Intel's Smart Response Technology (SSD Caching) to improve hard drive performance and LucidLogix Virtu GPU Technology — perfect for 3d graphics, HD video playback and most importantly, high-end gaming.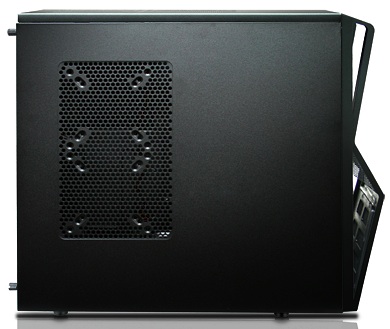 "We are committed to building the most advanced gaming systems possible and that means constantly refreshing the components and technology we incorporate into our rigs," said Darren Su, Vice President of iBUYPOWER. "These new Intel Z68 Core processors deliver the total package, combining the best features of the P67 and H67 chipsets."
Starting at just $749, the iBUYPOWER Z68 Systems come housed in the NZXT Gama gaming case, features a liquid cooled Intel Core i7-2600K Processor, 4GB of DDR3 Memory, NVIDIA GeForce GT 520 graphics card, 450W power supply and a 500GB hard drive.
Customers with more specific gaming needs can configure a fully customizable gaming PC at iBUYPOWER.com. All iBUYPOWER systems come standard with 1 year limited warranty and lifetime technical support.