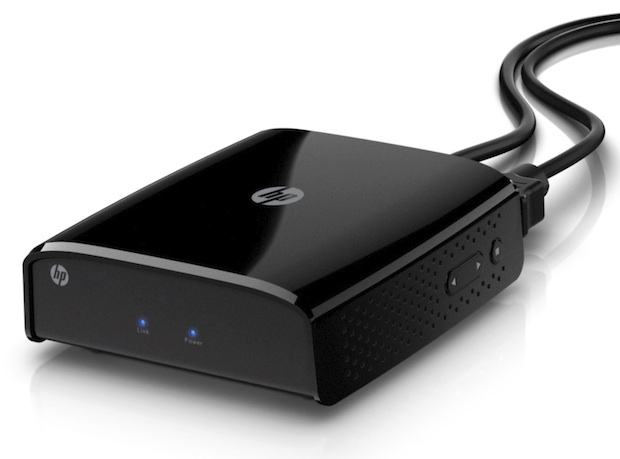 HP updated its Wireless TV Connect accessory to support 3D video streaming from a PC to a television for a 3D theater experience in the comfort of a living room.
The latest generation of the HP Wireless TV Connect is WHDI certified and features a smaller design for greater mobility while still delivering HD video with virtually no latency. Simply plug the receiver into a PC's HDMI port to instantly stream HD and 3D movies, games and web applications directly to a television.
New Features:
Stream 3D content from a PC directly to a 3D-enabled television
Extended transmitting range, up to 25-30 feet away.
Supports 7.1 audio (over the HDMI 1.4 spec)
Zero lag between what you're transmitting and what you see on-screen.
Like its predecessor, the all-new HP Wireless TV Connect wirelessly streams 1080p HD multimedia content such as photos, videos and Blu-ray movies from the notebook to a TV or any large screen and is compatible with almost any PC with an HDMI port. Here's a video of the bulkier older (non-3D) model, but the concept is the same.
Price and Availability
The HP Wireless TV Connect is expected to be available December 2011 in the United States $179.99.