HP announced the 14-inch ENVY 4 and 15.6-inch ENVY 6 Ultrabooks powered by the latest Intel Core processors. In addition, HP is offering the same super-slim laptops with AMD processors for less money, which they are calling Sleekbooks. Since Intel owns the trademark for Ultrabook, only ultra-thin notebooks with Intel chips that meet their spec can earn the Ultrabook moniker.
Offering both style and substance, HP ENVY Sleekbooks and HP ENVY Ultrabook systems are as thin as 19.8 mm, weighing 4 pounds, with a slip-resistant base in black or red, making them easy to grab and go. The 14-inch models boast 8 hours of battery life, while the 15-inch models claim up to 9 hours.
The Ultrabook systems include an mSATA solid state drive along with Intel Rapid Start, Intel Identity Protection Technology, Intel Smart Response and Intel Smart Connect technologies.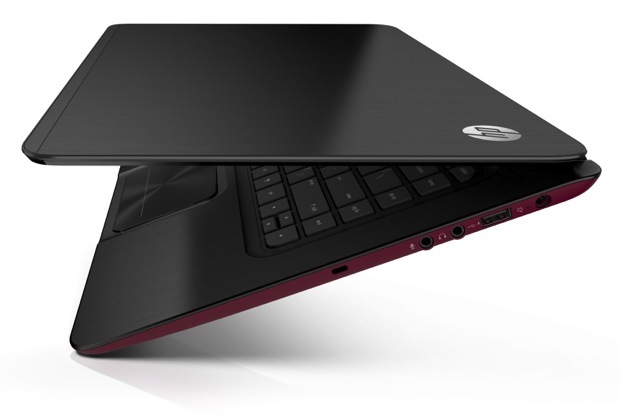 The HP ENVY Sleekbook offer the latest AMD Accelerated Processing Units (APU) with optional discrete graphics on Intel platforms and discrete-class graphics from AMD on AMD platforms, users can create and edit videos quickly and experience incredible gaming and multimedia.
In addition to Beats Audio, the ENVY Ultrabooks contain dual speakers and a subwoofer for movies and music that look and sound their best. The HP Imagepad also includes a spun finish design.
Pricing and Availability
HP ENVY 4 Ultrabook (14-inch) → $749.99
HP ENVY 6 Ultrabook (15.6-inch) → $799.99
HP ENVY Sleekbook (14-inch) → $699.99
HP ENVY Sleekbook (15.6-inch) → $599.99 (available June 20, 2012)