Hercules announced their first monitoring speaker system for DJs, the XPS 2.0 80, designed with front facing dual ports for enhanced bass frequencies along with volume, treble and bass dials.
The compact wooden speaker's front face curvature has been calculated to ensure a clear and balanced sound flow. Each satellite features a silk-dome tweeter, for sharp and pure treble. At the center of each satellite, a 4-inch woofer with a Kevlar diaphragm — a material offering consistent performance, that is less subject to deformation than other materials — delivers ample and homogenous medium and bass sounds.
The XPS 2.0 80 DJ Monitor speaker system was developed with the assistance of Hercules' specialized DJing teams, and has been subjected to in-depth testing by Hercules' audio engineers (a division of Guillemot Corporation).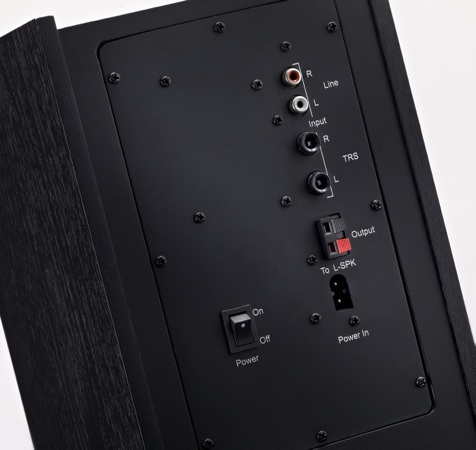 Features
One RCA input (for the main source)
One balanced TRS input (6.35 mm)
One line input
One headphones output (speakers are automatically deactivated when headphones are connected)
Dimensions: 10.8 x 7.5 x 7 inches
Right satellite weight: 9.3lbs / Left satellite weight: 6.3lbs
Total power output: 40 W
Peak power: 80 W
Compatible with Windows 7, XP, Vista, Mac, DVD/CD players, MP3 players, TVs, game consoles
Price and Availability
The Hercules XPS 2.0 80 DJ Monitor will be available late October 2011 for $169.99.