FujiFilm announced two new FinePix T-Series ultra-compact long-zoom digital cameras with a FUJINON 10x zoom (28-280mm) lens, 3-inch LCD screen and HD movie recording. The new FinePix T400 (pictured above) and FinePix T350 are slim cameras are slim enough to fit in your jeans or shirt pocket to carry wherever you go. Both cameras offer improved speeds with fast start-up and auto focus times, as well as the perfect combination of advanced features and ease of use. The FinePix T400 packs a 16-MegaPixel CCD sensor and the FinePix T350 sports a 14-MegaPixel CCD sensor.
Fast startup and focus with easy controls
The FinePix T400 and T350 received the speed boost that consumers have asking for: startup times have been reduced, the auto focus speed has been dramatically improved to help users lock onto their subjects, and shutter lag has been shortened to make sure that the camera is as ready as you are for any shot.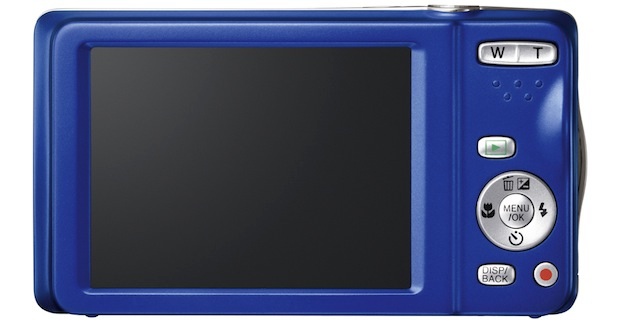 Photo: T400
Image Stabilization
In addition to the 10x zoom, the FinePix T400 and T350 also come equipped with a powerful sensor shift Dual Image Stabilization (CIS) system. CIS works as the photo is being taken as it combines a mechanically stabilized sensor with high ISO to combat camera/hand shake and subject movement for improved low light shooting. The result is an expanded range of shooting situations where the cameras can be used without the need of a tripod or other support. With CIS working in the background, you can capture sharp, colorful scenes even in low-light situations.
HD Capability
The new FinePix T-Series models offer stunning movies in 720p HD at 30fps with a dedicated movie recording button that allows consumers to start and stop movie recording with one press of a button. You can even zoom during movie capture and use the in-camera movie editing features to edit movie footage without having to upload to a computer or use complicated movie editing software. Many consumers are happy to enjoy HD movies on their PC, but with the optional HD Player accessory kit with wireless remote control (HDMI cable not included), families can gather around their home HDTV to enjoy amazingly detailed stills and high resolution movie playback.
Tracking Auto Focus
The FinePix T400 and T350 both feature Tracking Auto Focus which is perfect for when you need to take a picture of a moving subject and can't keep your subject in the frame. Just switch Tracking Auto Focus on and it will track your subject and ensure that you achieve a crisp picture with you subject in the center of the frame in perfect focus, especially helpful for taking pictures of kids and at sporting events.
Face Recognition Technology
With Face Recognition, the camera can identify the people in a picture by name. Fujifilm's Face Recognition Technology gives you the ability to pre-program 8 people into the camera. You also have the option of inputting the category to which they belong (e.g. friends/family) and the date of his/her birthday. The next time you take a photo of the same person, the camera will cleverly recognize that person and optimize the settings to ensure that exposure and focus are best suited to the individual, rather than the other people in the picture. This fun technology can recognize up to 4 pre-programmed people on screen at the same time.
In addition, the Image Search Tool is able to use the Face Recognition data (name, birthday and category) to help you find and playback your photographs quickly and easily. If you want to scroll through all pictures featuring "Mom" for example, the camera will be able to select them for you for easy viewing.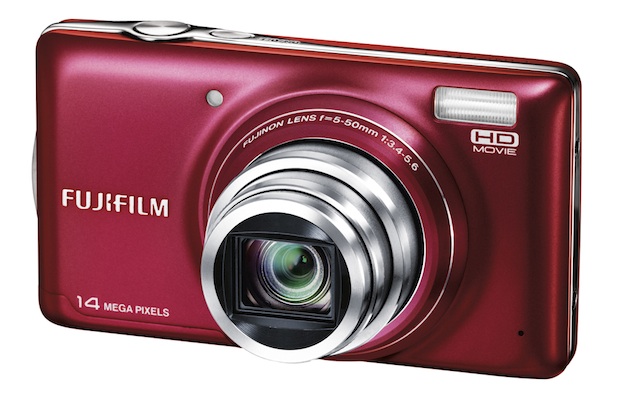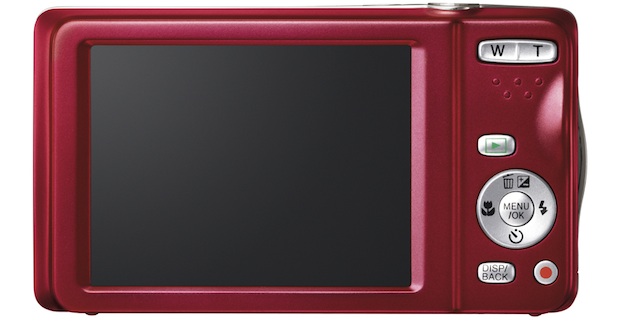 Photos: T350
The FinePix T400 and T350 also offer these additional features:
Scene Recognition Auto (SR AUTO): This mode intelligently detects the scene type you are shooting and optimizes the camera's focus, exposure and white balance, so whether you're photographing flowers or a holiday landscape, you will get flawless photos at the press of a button.
Face Detection and Automatic Red-eye Removal: To provide perfectly exposed and focused portrait shots, each T-Series model is fitted with Fujifilm's latest Face Detection technology which is able to track up to 10 faces simultaneously. The system instantly corrects red-eye and then saves both the original and the corrected image file automatically.
Motion Panorama Mode: Automatically stitches up to three shots together in-camera to create a panoramic picture.
Smile / Blink Detection: Smile Detection works with Fujifilm's highly-acclaimed Face Detection technology to detect smiles on faces: it will not take a picture until it detects a smile, so you're guaranteed great shots. Additionally, Blink Detection which warns you if you have captured an image with people blinking, so you can re-shoot if necessary.
Price and Availability
FujiFilm FinePix T400 → $179.95 (available March 2012)
FujiFilm FinePix T350 → $159.95 (available March 2012)
Both will be available in black, red and blue. Silicone skin and a neoprene sports case will be available in spring 2012.