Channel Master has developed the set-top-box, Channel Master TV Unit (model CM-7400), which combines a subscription free DVR with On Demand Movies and HD TV streaming through VUDU. Channel Master TV enables free over-the-air HD broadcasts while adding full DVR functionality including the ability to pause, rewind and record live TV. Channel Master TV also allows users to store and manage personal media content, plus access OTT (over the top TV) web content through VUDU, delivering On Demand Movies and TV shows and more right to the TV.
Consumers think they need a cable provider to enjoy HDTV, most are unaware the highest quality HDTV is available over the air for free. Channel Master TV gives users access to free, live, over-the-air broadcasts via an antenna (purchased separately). As a subscriber of basic cable or satellite, you pay a monthly subscription fee for major network broadcasts including ABC, CBS, NBC, FOX and other cable-only provided channels. Based on regionality, Channel Master TV allows you to watch these channels on your digital or analog TV without monthly fees. In most major networks this amounts to more than 30 free stations.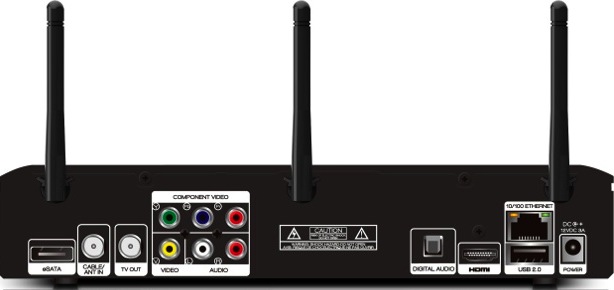 Channel Master TV has also integrated DVR functionality that allows you to pause, rewind, and record live TV. With service providers (like cable or satellite), or TiVo, you pay for this functionality. With Channel Master TV, you have all the same integrated DVR functionality without paying monthly fees. The Channel Master TV has a 320GB HDD; storage hours vary based on the format of the content but are estimated at up to 35 hours of HD recording and up to 150 hours of SD recording. Users can also schedule recordings and watch one program while recording another. The onscreen Electronic Program Guide (EPG) with Picture in Guide offers search features and parental control settings.
If users already have a Broadband data plan, the transition to the Channel Master TV solution is simple since many of the parts they need are already in the home. Channel Master TV has partnered with VUDU to deliver the largest online HD movie library right to the home. In addition to day of release titles, VUDU also offers network specials and series. Through the integrated VUDU application, users gain access to a wide range of Internet services including streaming video, music-on-demand, photo browsing, social networking and much more.
Also available on Channel Master TV is a growing list of OTT content such as AC360, Mike & Mike, MTV news, Associated Press, and more. Users can even manage their personal content such as pictures and play saved videos, music and more.
Price and Availability
Channel Master TV will be available November 1st 2011 for $399.