| | |
| --- | --- |
| | |
| EX-Z450 | EX-Z90 |
New Intelligent AF Automatically Detects Objects in Photos for Better Focus
Casio America, Inc. and its parent company, Casio Computer Co., Ltd., announced the release today of two new additions to the EXILIM digital camera lineup. The EXILIM Zoom EX-Z450 and EXILIM Zoom EX-Z90 both are equipped with Intelligent AF, a new function that can detect even a non-human photographic subject, allowing the models to automatically determine the focus and exposure area. In addition, Casio's unique Dynamic Photo function, for composite moving image creation, is now faster and easier to operate, allowing users to produce animated electronic greeting cards and other digital creations.
New to the Casio EXILIM lineup is the Intelligent AF feature which, in addition to the line's usual face detection technology, automatically detects non-human photo subjects in the whole composition and determines the focus and exposure area. By simply pointing the camera at a desired shot, Intelligent AF ensures a focused, crisp picture without an out-of-focus subject. Taking pictures of your family pet or even beautiful scenery can be done in a snap, utilizing Intelligent AF to help minimize the number of photos that need to be taken to get a perfect picture. Thanks to the high-speed image processing technology and image analysis technology of the EXILIM Engine 4.0, users can enjoy taking quality photographs with ease.
Further advancements have been achieved for Dynamic Photo, which enables users to cut out images of a moving subject and combine them with a different still image. In the past, it was necessary to take photos twice* in order to cut out the moving subject, but now a moving subject can be cropped from a single shot, as long as the background is flat and in one color.
* Capturing separate photos with and without the subject, while keeping the camera in the same position.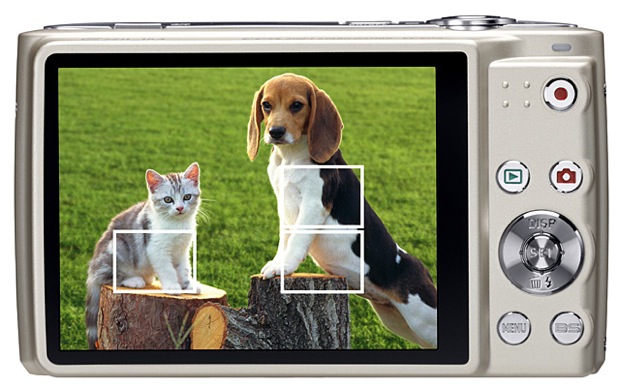 EX-Z450
The EXILIM Zoom EX-Z450 is built with a stylish design, producing a 12.1 effective megapixel image while boasting a wide-angle 28 mm 4X optical zoom lens. In addition to a CCD-shift image stabilization mechanism, the EX-Z450 features a Landscape Mode for taking enhanced scenery shots, and a Makeup Mode that enhances the beauty of a person's face. The high performance features Casio is known for are evident in this camera, while the image quality is never sacrificed with the addition of new functions.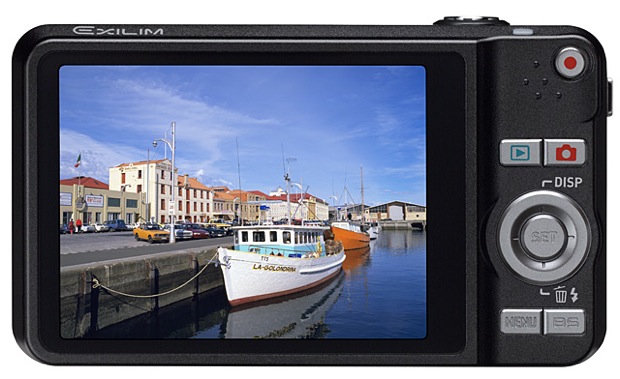 EX-Z90
Also announced today was the EXILIM Zoom EX-Z90 — a high-powered 12.1 effective megapixel digital camera with a 3X optical zoom lens. The EX-Z90 offers advanced based performance and a wide range of functions. The camera's stylish design creates a fashion accessory for users that can fit in your pocket, clutch or the palm of your hand.
"Casio continues to create cameras that come equipped with high-powered, cutting -edge technologies such as the new Intelligent AF feature and improved Dynamic Photo function which creates a whole new picture taking and sharing experience for users," says Toshiyuki Iguchi, Senior General Manager of Casio's Digital Imaging Division at Casio America, Inc. "The two new additions to the EXILIM line continue to demonstrate Casio's commitment to producing quality digital cameras that can be utilized by novice users and professional photographers."
The EX-Z450 will have an MSRP of $199.99 and will be offered in champagne. The EX-Z90 will have an MSRP of $149.99 and will be available in pink and black, making it the perfect fashion accessory for consumers. Both cameras will begin to ship to stores in early October.