Casio announced the 14.1 effective megapixel digital camera which comes with a wide-angle 26 mm 5X optical zoom and a 3.0-inch Super Clear LCD screen with a high resolution of approximately 460,000 pixels in a compact, thin body. The camera comes with CCD-shift image stabilization and HD Movie function, as well as a long-life battery, making it possible to take 580 shots on a single full charge. With this model, Casio has also realized a fresh new digital camera design, creating an innovative form finished in natural curves.
The EX-Z2000 is driven by Casio's newly developed EXILIM Engine 5.0. Great advancements have been achieved in the Dynamic Photo function, which enables users to cut out images of a moving subject and paste them on a different still image that acts as a background. Moving images can be combined not only on a still image but also on other moving images. This new capability increases the power of expression of images even more than before. In addition moving images can be shared on a blog or uploaded to YouTube using the included software.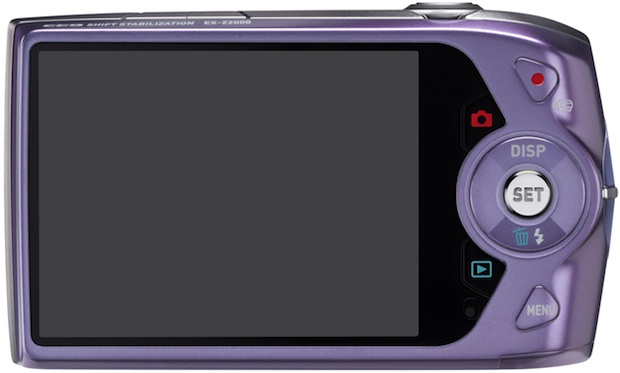 The EX-Z2000 camera comes with Premium Auto, which is a state-of-the-art, fully automatic function that enables users to take beautiful photos just by pushing the shutter button. Premium Auto automatically adjusts to achieve optimal image quality by discerning the point of focus and the type of scene, whether a night scene, a backlit scene, or a sunset. It processes the image according to the details in the frame, for instance, by making different corrections for human subjects and background.
Pricing
The Casio EX-Z2000 Exilim Digital Camera is available in black, pink, red, violet, or silver for a MSRP of $199.