Canon U.S.A. today announced the 10-megapixel PowerShot G12 Digital Camera with High Definition (HD) video capture capabilities along with the HS (High Sensitivity) SYSTEM helping to produce outstanding quality in the toughest low-light conditions.
As the top camera in the G-series, the PowerShot G12 includes a wealth of features including the Canon HS SYSTEM which provides clear, exceptional images in low-light settings such as a sunset on the mountainside while on a camping trip. Canon's DIGIC 4 Image Processor combined with the PowerShot G12's 10-Megapixel High Sensitivity CCD sensor, make up Canon's HS SYSTEM to enhance image quality and help reduce noise at high ISO levels. One of the many challenges photographers face shooting in the field is whether or not there will be sufficient light to capture that once in a lifetime shot. The HS SYSTEM helps deliver brilliant, sharp images without the use of the flash which can be shared for years to come.
Experience Life Through HD
The PowerShot G12 is the first PowerShot G-series model ever to record 720p HD video. Photographers will now not only get to experience the incredible quality of still images but also explore the world of HD video to relive those unforgettable moments time and time again. It also features playback of audio in stereo sound in addition to the new Miniature Effect for movies mode, further adding to the flexibility when capturing memorable moments.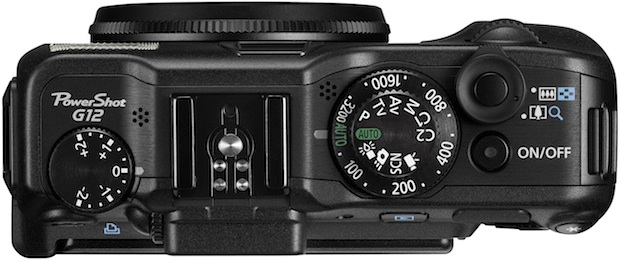 The PowerShot G12 offers a full range of shooting and recording modes with new, exciting features such as High Dynamic Range (HDR) scene mode. Offering added flexibility to photographers, this scene mode allows for multiple shots to be combined into one image helping to capture the full magnitude of a scene that consists of very dark tones and bright highlights producing greater image details. With the use of a tripod, one push of the shutter button yields three sequential images with various exposures, and then combines them into a single optimized image. A feature such as this typically requires outside software, however, this process can be completed within the camera thus helping to eliminate one critical step in the creation and editing process. Another valuable addition to this new model is Canon's Hybrid IS technology that compensates for angular and shift camera shake, helping to create a near perfect image.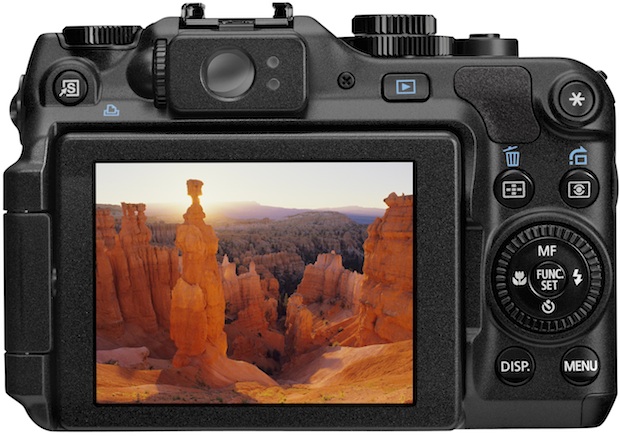 The Canon PowerShot G12 has a large, bright 2.8-inch vari-angle LCD with 461,000 dots of resolution providing photographers with additional creative control whether holding the camera overhead or low to the ground. A new control dial has been added to the front of the camera as well for easy adjusting of camera settings similar to how users operate a Canon Digital SLR camera. Further adding to the overall appeal of the new Canon PowerShot G12 is a 5X-Optical Zoom lens with Optical Image Stabilization and its wide-angle capabilities starting at 28mm, which will help when trying to get a sweeping landscape into one image. When using compatible optional accessories such as Speedlite flashes, an underwater housing and a tele-converter lens the photographic possibilities for users of this new camera are almost endless.
Price and Availability
The Canon PowerShot G12 Digital Camera will be available in early October 2010 for $499.99.